Best Electric Chainsaw 2020
Did you know that the first chainsaw was made to cut bone?
Multiple sources attribute the creation of the first chainsaw-like tool to the German orthopaedist Bernhard Heine around the year 1830. This proto-chainsaw introduced the easily recognizable, traditional design of chainsaws that includes a chain with small, angled teeth moving around a guiding blade.
For much of the remainder of the 19th Century, the chainsaw remained a useful surgical instrument. However, the development of practical mechanized versions of the device at the end of the Century heralded its future importance in heavy-duty work.
The early 1900s saw rapid advancement in chainsaw tech with the invention of the first portable chainsaw, the electric chainsaw, the gasoline-powered chainsaw, and the first chainsaw mass-production line coming in the first three decades.
Since then, chainsaws have played a pivotal role in industries such as lumbering, tree felling and pruning, wildland fire suppression, and the harvest of firewood.
Chainsaws are some of the most resourceful power tools as they significantly simplify work that would be otherwise arduous. However, with the extent of options available on the market today, picking the right chainsaw for the job can require much effort.
When buying a chainsaw, the ultimate choice you have to make is between an electric option or a gasoline-powered one. Furthermore, you have to consider other factors like the brand, portability of the device, the length of the blade, safety features, durability, and ergonomics.
How to Find The Best Electric Chainsaw?
Electric Chainsaws vs. Gas-powered Chainsaws
The Electric chainsaw and the Gas-powered chainsaw have developed side by side for decades, with both power tools playing essential roles in various heavy-duty jobs.
Since both chainsaw types deliver similar work outputs, either chainsaw can typically be used interchangeably for most tasks. However, where electric chainsaws and gas chainsaws differ is in their fuel type and maintenance options.
Electric models offer a clean, carbon-free option that is better for the environment and typically creates less noise. However, for these models, their runtime is limited by the size of the battery pack for cordless units. Corded units, on the other hand, limit your working distance to the length of the cord.
Furthermore, electric chainsaws typically pack less punch than their gas-powered counterparts.
With gas chainsaws, you typically get a significantly more powerful engine as well as potentially infinite runtime as long as you stop for fuel refills. However, gas-powered units usually require more maintenance as they contain more moving parts than electric chainsaws.
Who Should Buy an Electric Chainsaw
Not sure if you should get an electric chainsaw over a gas-powered one? The key selling point of the electric option is convenience and eco-friendliness.
Since they contain fewer moving parts, electric chainsaws are typically more compact and lightweight than their gas-powered counterparts. Furthermore, they often produce relatively less noise, and you never have to worry about handling gas or dealing with the smell of petroleum products.
Furthermore, an added convenience factor for electric chainsaws is that they typically start with the press of a button. Many gas-powered options, on the other hand, still use a manual recoil starter.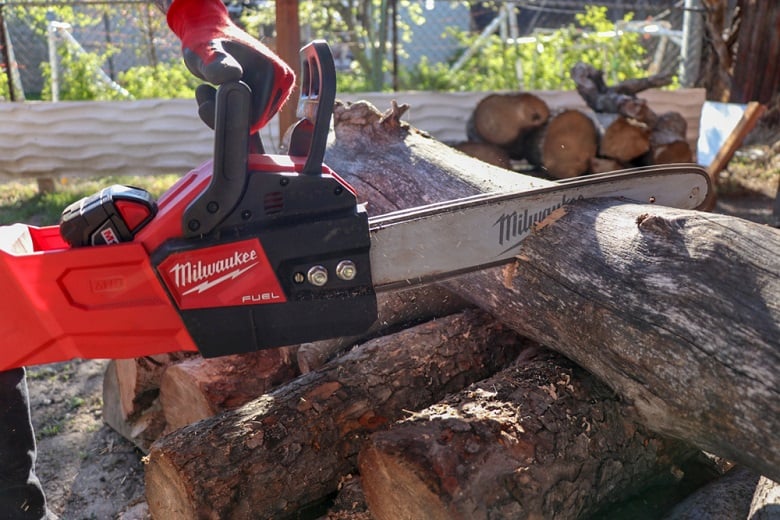 Electric chainsaws also require little to no maintenance, and they are hands down the best option for the environment.
However, one area where electric options falter is in the firepower they pack. Electric chainsaws often sport less power than gas-powered units, and they are limited by battery size or by cord length.
Hence, if you need small jobs done in and around the house, an electric chainsaw is the best option for you. These units are excellent for grooming trees in your home, cutting up small logs, and other menial tasks.
If you need something with significantly more power and improved runtime, going with gas instead may be the way to go.
Types of Electric Chainsaws
There are two main types of electric chainsaws: corded and cordless electric chainsaws.
Corded Electric Chainsaws
Corded electric chainsaws are battery-free models that get power by tapping directly into your mains. The major drawback of using these types of chainsaws is that the cord length can make or break the experience. A great way to compensate for a short cord is to opt for an extension cord, but even that can only go so far.
Cordless Electric Chainsaws
Cordless chainsaws ditch the cord allowing for more mobility and maneuverability. However, the tradeoff here is that this model draws power from a battery pack that needs to be recharged after each use. Newer cordless models bring higher voltage batteries that last longer and high-powered saws that can make the tradeoff worth it for some. Nevertheless, for heavy-duty tasks, a gas-powered chainsaw will almost always be the better option.
Electric Chainsaw Safety
Electric chainsaws are generally safer to use than their gas-powered counterparts. Since there is no carbon emission and excessive noise pollution with these models, electric units are also significantly more comfortable to use, especially in close quarters.
Electric chainsaws are also generally lighter than gas chainsaws. On electric models, there is no internal combustion engine, and there are fewer moving parts, dispensing with a lot of heft. Hence, electric chainsaws can be significantly more straightforward to handle than gas-powered units.
However, any chainsaw is a powerful tool, and they can be potentially hazardous if mismanaged. Hence, it is paramount that you adhere to the following best practices to reduce any risk of injury.
When operating a chainsaw, ensure that your body is appropriately protected with snug-fitting, sturdy protective clothing and gloves, secure headgear and proper safety eyewear
Read the instruction manual properly before starting up your power tool for the first time
Make sure to only use electric chainsaws for cutting wood
Always operate the chainsaw with both hands as one-handed operation significantly increases the risk of injury
Stand with your feet apart during use to ensure a stable base
Always keep the chainsaw below your shoulders. Attempting to cut objects above shoulder level poses a higher risk of losing control of the machine and causing damage or injury
To reduce the chance of kickback, do not use the upper tip of the chainsaw for cutting
Ensure that you are in a comfortable position at all times during operation and avoid overreaching with the machine
Best Cordless Electric Chainsaws 2020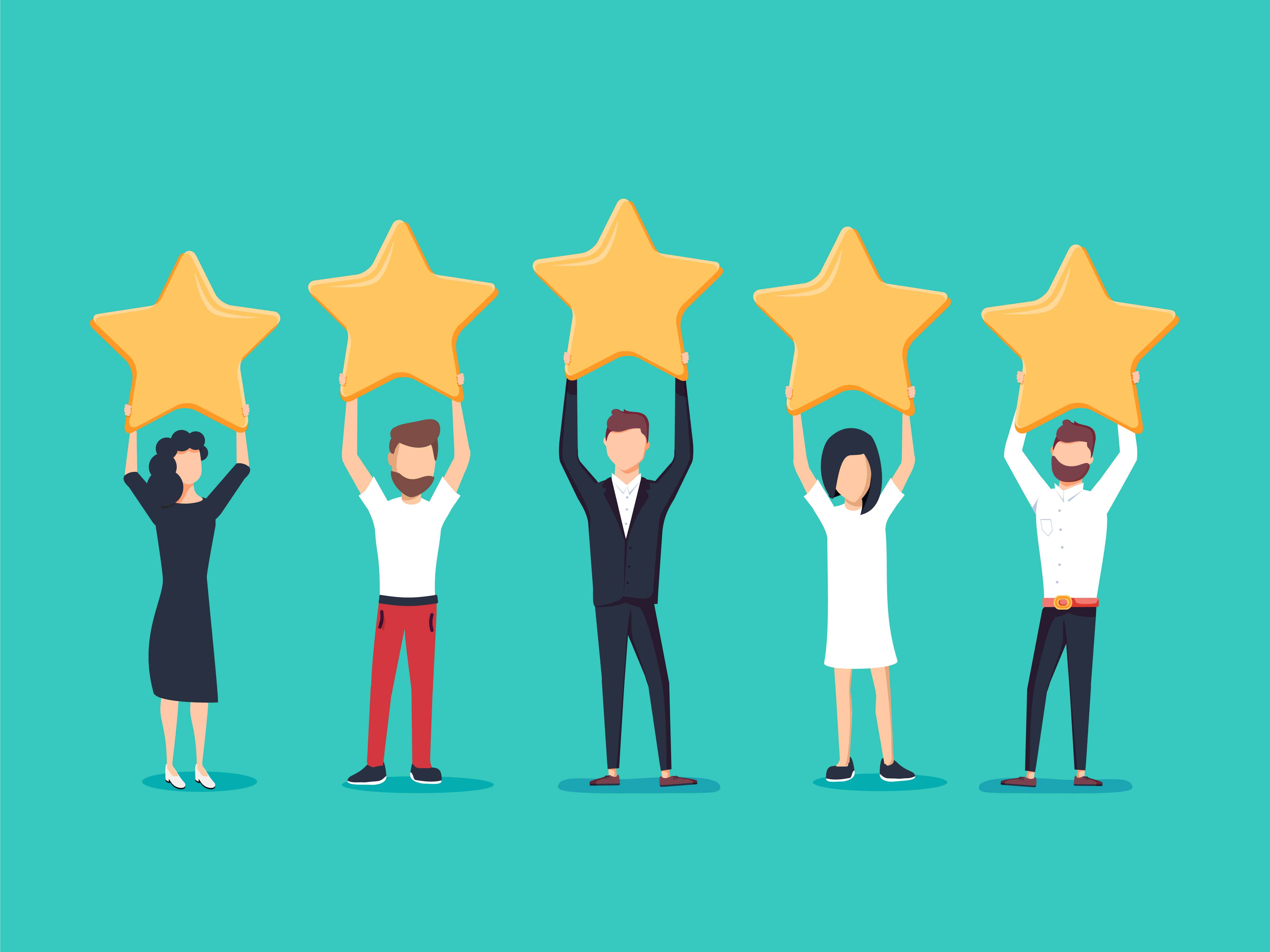 1. Best Budget: Black+Decker LCS1020
Black+Decker is a renowned name in the power tools industry, known for putting out top quality products that work and last. Hence, it is no surprise that the LCS1020 is at the top of this list. This machine also ranks number one on Amazon for cordless chainsaws, and it is a dependable pick that will not disappoint.
The Black+Decker LCS1020 is a cordless electric chainsaw that is powered by a 20V lithium-ion battery for maximum runtime. The saw features a 10-inch Oregon low kickback-proof chain and bar that gives you perfectly smooth cuts in the shortest time possible.
At just 7.2 pounds, the LCS1020 is super lightweight and sits comfortably in hand, even during extended use. The bale handle also includes a wrap-around that further improves comfort and maneuverability.
The chainsaw is super easy to set up as it takes only a few minutes and requires no extra tools. You can charge up the 20V battery from 0 to 100 in about 5 hours, and each full charge gives you up to 20 minutes of sawing runtime.
To ensure the durability of the machine, this chainsaw features a sturdy metal and plastic build that would hold its own against rugged use. Furthermore, its electric base means that the device is very light, and it also quite balanced.
While the Black+Decker LCS1020 will not provide as much power as many gas chainsaws, it is a significant upgrade over lower-powered tools like hedge cutters. The LCS1020 is an excellent tool to have around the house for chopping up tree branches and fallen logs.
Pros
Super lightweight and ergonomic
Ample 20V battery provides 20 minutes of runtime
Easy to set up
Cons
Manual lubrication on the chain
2. Best Overall: Oregon Cordless CS300-A6
From another industry powerhouse, Oregon, comes the Oregon Cordless CS300-A6, a battery-powered electric chainsaw that can handle all your light home operations. If you need a mid-ranger for cutting small trees or trimming hedges around the home, this is the one for you.
While there are many 40 volt chainsaws on the market, the Oregon CS300-A6 is the only one that sharpens the chain while still assembled. That feature alone makes this saw worth buying. However, the one caveat is that the built-in chain sharpener only works with specific Oregon chains. Hence, you may have to shell out some cash for a more expensive chain to get the feature fully working.
This unit is not as powerful as a gas-powered saw, but it's sturdy enough for most homeowners. The Oregon Cordless CS300-A6 can handle most small trees and even some large trees.
Furthermore, the brushless motor on this machine has noticeably more torque than the previous models of Oregon cordless. The brushless motor also helps to increase the total power output and the power efficiency of the machine.
Another plus is that compared to gas saws, and even most electric saws, the CS300-A6 produces significantly less noise and vibration.
Pros
Super lightweight and easy to use
Low noise output and completely silent between cuts
Large 40V battery
Anti-fade technology
Cons
Less power than some gas chainsaws
3. Best Big Bar: Greenworks 20312 Cordless
Looking to handle more serious work with your electric chainsaw? The Greenworks 20312 is a macho cordless model that promises to bring the most power you have seen on a battery-powered chainsaw yet.
This Greenworks stallion pairs an enormous 16-inch blade with a brushless motor that provides up to 30% more torque for a seamless cutting experience. However, the machine is big on comfort, too, as the brushless motor design means the chainsaw reduces vibration by up to 70% during use. The power tool is also nearly silent during operation.
To complete the already attractive package, the 20312 features an automatic oiler and an electronic chain break to reduce the risk of kickbacks.
Back by a beastly motor and a 40V battery, the Greenworks 20312 shapes up to be the most powerful cordless yet. Hence, this chainsaw is ideal for handling tasks you would not usually trust to electric, like chopping through 24-inch white oak. However, due to its massive power output, the operating time on battery is limited, and you may need a spare battery to power extended use.
The machine is surprisingly lightweight and quite easy to maneuver.
Pros
Massive 16-inch blade gets the job done
Automatic oiler
Lightweight and easy to use
Electronic chain brake prevents kickbacks
Cons
Battery runtime will be insufficient for some
Best Corded Electric Chainsaws
4. Best Budget: Greenworks 20332 Corded
Greenworks is a big name in the world of chainsaws thanks to producing a series of budget-friendly yet energy-efficient saws. The 20332 is no exception. This sub-$100 chainsaw features a sizeable 18-inch bar powered by a 14.5amp motor, creating a sharp cutting edge that will eat right through all the thick logs in your yard.
Despite its large size, the machine is quite ergonomic and comfortable to handle without being too heavy. The chassis is also well balanced and allows for fluid movements.
On this chainsaw, Greenworks makes adjusting the chainsaw tension super comfortable as they add a knob that fixes that. Hence, with the Greenworks 20332, you do not need a screwdriver or a wrench to tinker with the chain.
The Greenworks 20332 corded electric chainsaw also comes with an automatic oiler. Nevertheless, you will need to refill the chainsaw oil before first use. Hence, you are better off adding oil to your initial purchase.
Pros
Massive 18-inch bar
Super powerful for the price
Ergonomic and easy to use
Automatic oiler with oil gauge
With toothless adjustments
Cons
No OEM-included chain oil
Short power cord
5. Also Consider: Makita UC3551A
Makita is known for bringing some of the best quality chainsaws on the market, and the Makita UC3551A adheres to this tradition. This corded electric saw is a small lightweight but super powerful chainsaw. While the Makita costs significantly more than most 14-inch saws on the market, you will hardly find anything in that category that is this good.
The Makita UC3551A is rated to draw 14.5 amps from the motor. However, the engine on this model outputs significantly more torque than anything in its category. While this saw only sports a 14-inch bar, the motor on the machine is powerful enough to handle a 16-inch bar without problems.
Everything else is stable too. The chain brake works effectively to add much-needed safety, the anti-kickback brake works to just the right amount of sensitivity, and the tensioner cover is super easy to remove during cleaning.
Don't let its small size fool you. The Makita UC3551A is an excellent high-grade chainsaw that will handle every single task in most homes. For home use, pick up the Makita UC3551A, and you will most likely never need another saw ever again.
Pros
Lightweight and super easy to handle
Potent and capable motor
The built-in current limiter prevents damage from power surges
With an automatic oiling system
The automated tension adjustment system is effective
Cons
Limited range due to cord length
6. Also consider: Oregon CS1500
From the world's leading chainsaw manufacturer comes this 18-inch electric chainsaw that promises top performance, all for under 100 bucks! What more could you ask for? If you need a no-nonsense bulldozing chainsaw for your backyard without breaking the bank, this is the one for you.
The Oregon CS1500 combines top-class performance, a large saw, and pocket-friendliness for an offer you can't refuse. This electric chainsaw also features a self-sharpening mechanism that sharpens the saw in less than 5 seconds and keeps the blade sharp enough to handle all your cutting tasks.
The chain on this machine is an 18-inch chain you can tension without tools with the ring on the side cover of the device. The chain is also automatically lubricated by the automatic oiler that oils both the chain and bar during use.
Pros
Massive 18-inch blade
Automatic lubrication prevents wear
Super powerful 15-amp motor
Automated tensioning system
Lightweight and ergonomic
Cons
Limited range by cord length
Also Read:
Other Things to Consider Before Buying
Corded or Cordless
One critical decision you have to make when buying an electric chainsaw is whether to opt for a battery-powered cordless model or a corded option that plugs into your mains. Both types have their limits that can make or break your workflow.
For maximum power, the corded option is the clearcut winner. Since this type plugs in directly to the mains, the chainsaw can allocate as much energy to the saw as it needs. Hence, corded chainsaws are the most powerful of the lot and will give you the closest pound for pound performance when compared with gas-powered options.
However, where cordless options triumph is in the added mobility they provide. Battery-powered chainsaws are not limited by a power cord and can be used on the go. Nevertheless, for the added portability, you lose the reliable power source of a tethered connection.
Power Output
Any chainsaw you end up picking becomes the best choice if it gets the job done. Hence when electric chainsaw shopping, you must take care to ensure the chainsaw has enough power output to match the intensity of all your intended tasks. If your focus is on minor tasks like pruning dead branches or reshaping hedges, you want a model with low power as a high-powered one would be overkill.
Alternatively, if your work detail included heavy-duty tasks like tree felling, a maxed-out electric chainsaw, or a gas chainsaw is the way to go.
Price
Chainsaw prices can vary widely from sub $100 levels to the high hundreds. Hence, price is an essential factor you must consider when chainsaw shopping. While you can get top performers at different price points, the goal is to get the best bang for your buck.
However, make sure not to compromise on quality, especially for a slight price difference.
Weight
The weight of the tool is another critical factor to consider, especially if you plan on using the saw for extended periods. Chainsaws are, generally speaking, weighty devices; hence, picking one with significant heft will leave your arms fatigued after a short while.
Furthermore, chainsaws that do not sit comfortably in your hand during use can also pose a significant safety hazard.
However, when choosing chainsaws, the heft is usually correlated with the power of the device. Typically, heavier chainsaws pack more power, while the lighter options are generally on the lower end of the pecking order.
Hence, you might have to compromise by opting for a slightly heavier chainsaw if you need more power output for your tasks. For many heavy-duty tasks, a lightweight chainsaw will often fall short. However, when using a chainsaw, always consider safety first.
Safety
Many chainsaw manufacturers now include features in their units that help guarantee the security of the user. Standard safety features on electric chainsaws include chain brakes, right-hand guards, and throttle locks.
A chain brake protects against kickbacks: the most dangerous (and common) hazard risk when working with chainsaws. The right-hand guard protects your fingers from a loose chain, while the throttle lock prevents accidental triggering of the throttle operation.
Like with other power tools, chainsaws can cause significant damage and injury when they are not appropriately handled. Hence, it is paramount that you adhere to best practices and safety guidelines whenever you are using your device.