Ham and cheese, movies and popcorn, Bonnie and Clyde; some things are just made for each other. There is no more significant indication of a pair's synergy than when their names always go together in a single breath. A supreme partnership is confirmed when you can not say one without the other.
Fame, they say, is fleeting, but once the mention of one name brings up the other, you know it's forever.
Over the years, we have seen such alliances form everywhere from music, film, sports to the kitchen, both in fictional worlds and in the open universe. Some of these pairs will make you laugh beyond measure; others still will leave you rubbing your belly in treat-fueled delight.
While the members of the greatest duos can often exist independent of each other, we can all agree that the world would miss a great deal if they did. Like the Latin phrase goes: 'ego sum qui sum,' the whole is more than the sum of its parts.
Fancy some iconic duos?
Here is our list for some of the most notable pairs and partnerships across time both from fiction and the real world.
Big Name Duos
Adam and Eve
By many accounts, the original OGs. Adam and Eve are the first humans in Abrahamic religions like Christianity, Judaism, and Islam, a trio that accounts for the religious persuasions of more than half the world's people.
Hence, with more than 55% of the world's population behind them, it is no surprise that Adam and Eve are one of the most famous duos of all time.
One vital contribution of this pair to modern humans is the fostering of the belief that humanity is, in essence, one single family. The concept of Adam and Eve helped propagate the idea that everyone descended from a single pair of original ancestors.
Bonnie and Clyde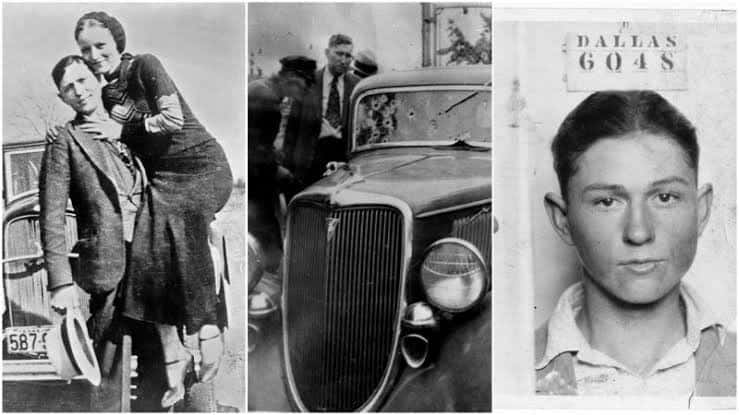 From film to hip-hop, there is no shortage of references to the infamous Bonnie and Clyde. This fabled American criminal couple traveled the Central United States with their gang executing a series of chain robberies during the Great Depression of the 1930s.
However, Bonnie and Clyde's main claim to fame came from the media. The duo was often glamorized with a romantic aura by the press, setting a trend which still carries on to this day. Since then, the pair has permeated America culture, especially pop culture, where they represent glamorized nefarious romantics.
The 1967 film Bonnie and Clyde, directed by Arthur Penn and starring Warren Beatty and Faye Dunaway, played an essential role in reviving and forever immortalizing this infamous couple in the American collective subconscious.
Brad Pitt and Angelina Jolie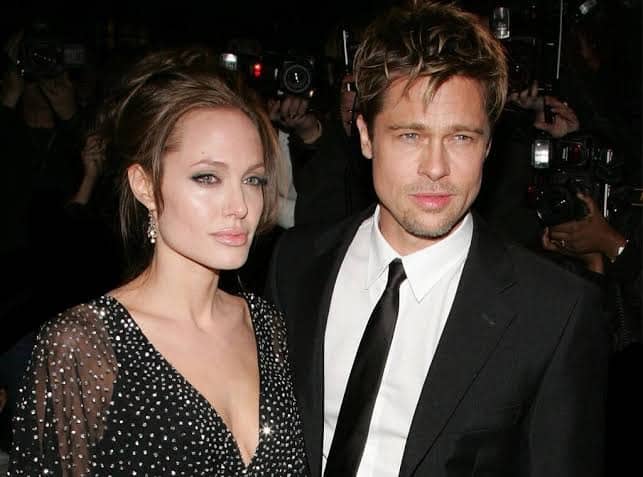 Yes, celebrity couples are often not made to last. However, the lingering nostalgia we feel for these pairs is a testament to how much sway they have over our heartstrings.
This pair, often christened Brangelina by the media in endearment, was hands down one of the most iconic couples of all time. From their picture-perfect roles in Mr and Mrs, Brad Pitt and Angelina Jolie instantly became heartthrobs of fans and the media.
Amidst controversies and speculations, this couple stayed fresh in our hearts for the longest time, and even after their divorce, it is still almost impossible to mention one without the other.
Comical Characters
Tom and Jerry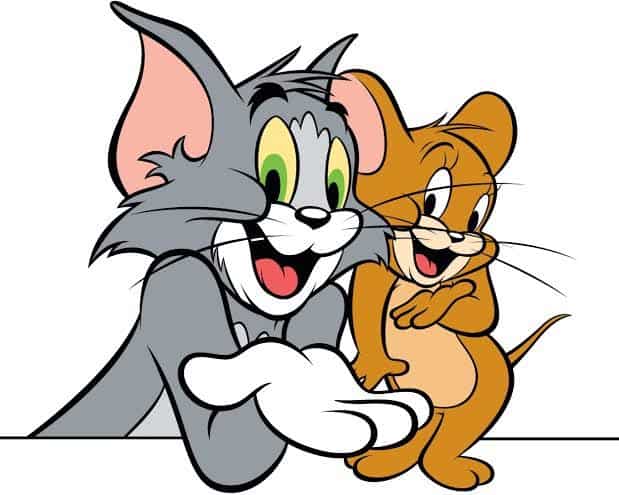 No great duos list can be complete without this iconic pair of adversaries. Tom (a house cat) and Jerry (a mouse) have featured prominently in the lives of growing children from all around the world.
First created in 1940 by William Hanna and Joseph Barbera, hit duo quickly went on to gain worldwide acceptance. Both characters featured in 161 theatrical short films by Metro-Goldwyn-Mayer, winning seven Academy Awards for Animated Short Film in the process.
Despite—or because of—their never-ending love-hate relationship, the Tom and Jerry shorts are some of the most evergreen cartoon series ever. Reruns of old shorts are still frequent on cartoon broadcast channels today, and newer reiterations like The Tom and Jerry Show are carrying the name on.
Pumbaa and Timon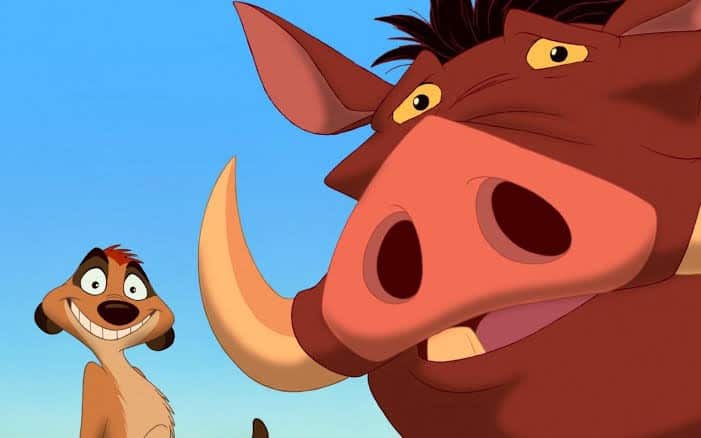 Hakuna Matata, what a wonderful phrase! The duo who brought us this catchy vibe is no surprise some of the most memorable characters from the Lion King Franchise. Perhaps, Timon and Pumba even rank as some of the most notable side characters in any animated movie.
This adorable pair is made up of a meerkat (Timon) and warthog (Pumbaa) that are in a constant love-relationship, albeit with a healthy dose of humor weaved into the foray.
Timon is a self-absorbed character who claims all of Pumbaa ideas as his own, while the warthog is a simple-minded yet courageous and fearless fellow. However, they both partner in propagating the Hakuna Matata philosophy.
Homer and Marge Simpson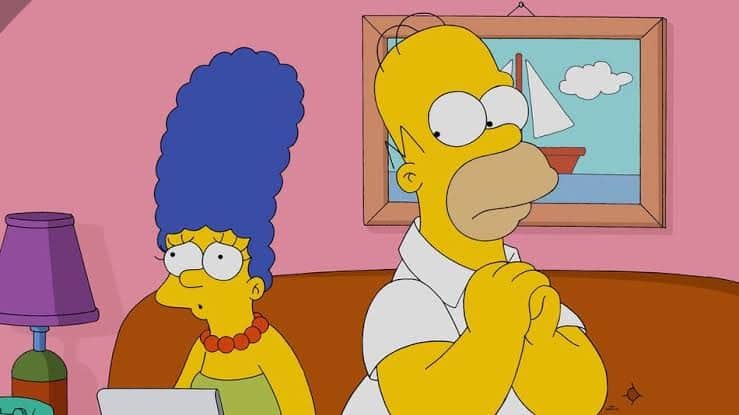 From 742 Evergreen Terrace in the fictitious town of Springfield, United States comes one of America's most famous fictional families. The never-aging couple is instantly relatable to almost everyone as they parody the typical middle-class American family.
Homer, the father, works as a safety inspector at the Springfield Nuclear Power Plant, a position at odds with his careless, buffoonish personality.
Homer embodies several American working class stereotypes: he is thoughtless for most of the time, he is also crude, overweight, incompetent, clumsy, and a borderline alcoholic.
Marge, on the other hand, is an extraordinarily patient and often well-meaning wife. Throughout the show, she often acts as the voice of reason. However, she exhibits several exaggerated behavior traits of stereotypical mothers. Furthermore, she is always in denial about the dysfunctionality of her family.
Lovable Characters
Romeo and Juliet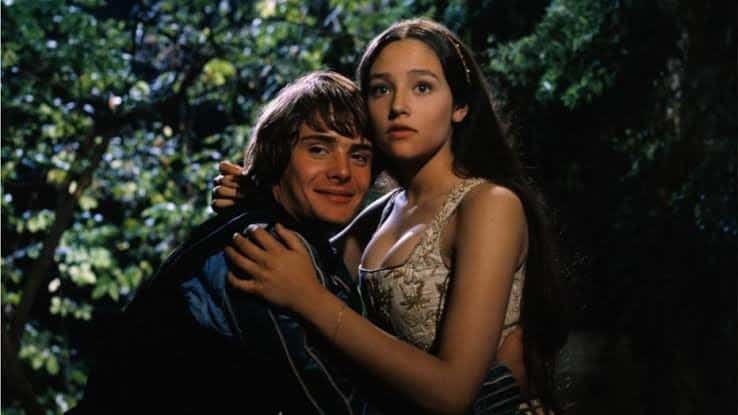 From a 16th century Shakespearean play, these two characters have grown in fame to a point where their names are now synonymous with being in love. One of Shakespeare's most popular plays during his lifetime, Romeo and Juliet tells the tragic story of two young lovers.
The story of Romeo and Juliet borrows from a tradition of tragic romances that spans several cultures and dates back to antiquity to produce the quintessential love tragedy.
This engaging story of young star-crossed lovers whose deaths ultimately reconcile their feuding families forever places the name of this duo in our lexicon.
Harry and Sally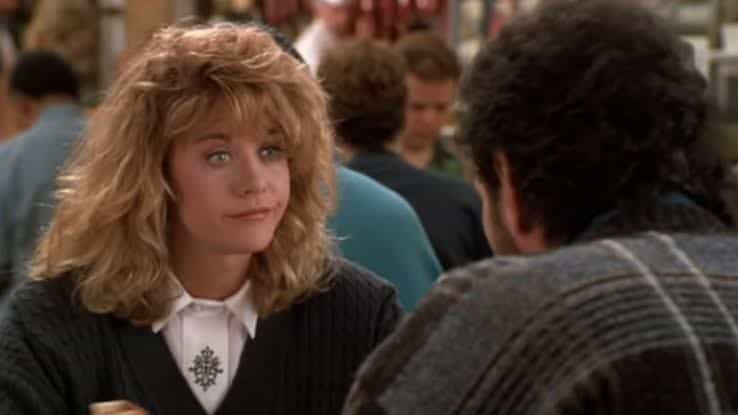 Whether it's that world-famous restaurant scene or the great chemistry between Ryan and Crystal, we all have our reasons for why "When Harry met Sally" is one of the greatest romantic movies of all time.
This witty romantic comedy ditches the facetious nature of most movies in the genre for often more complex discourse. The script focused on emotional literacy, advancing many ideas about relationships like "high-maintenance" and "transitional person" that later became household concepts.
However, it is synchronous chemistry between the adorable lead characters that helped to immortalize this movie in our hearts.
Spongebob and Patrick
Though these two might not be the brightest bulbs in the socket, their partnership is an epitome of true friendship and the companionship and support it brings.
Both certified members of the "Best Friends Forever Club," the duo have been friends since birth, with their friendship even extending back to their ancestors. While they do have the occasional strife, the two are inseparable in almost every waking moment.
While their wacky ill-thought-out antics often land them in deeper water, the pair's stable relationship and comical escapades make them one of the most adorable duos on television.
Intriguing Characters
Batman and Robin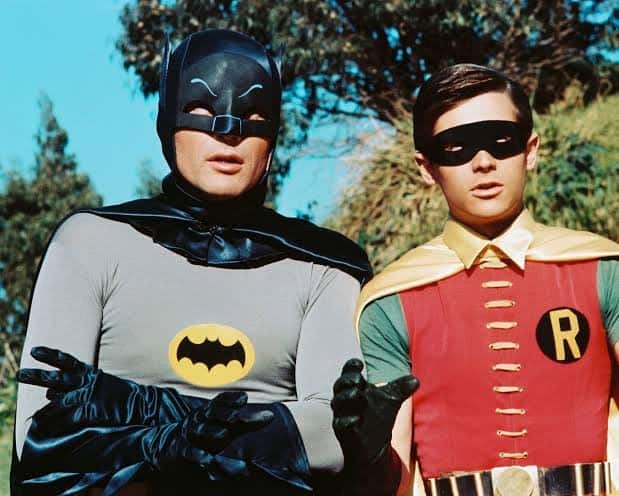 Since their creation in the early 40s, the Dynamic Duo has been one of TV's most renowned pairs. Batman and Robin have appeared in film, movie serials, video games, comic strips, as well as animated series.
The original version of this pairing was set when Bruce Wayne took in newly-orphaned Dick Grayson as his ward, later officially adopting him. Robin was consistently a lighthearted trickster; hence, his presence help the Dark Knight turned father figure become a much lighter character.
The intriguing adventures of Batman and his young sidekick make for engaging content that is sure to thrill any audience.
Shaggy and Scooby-Doo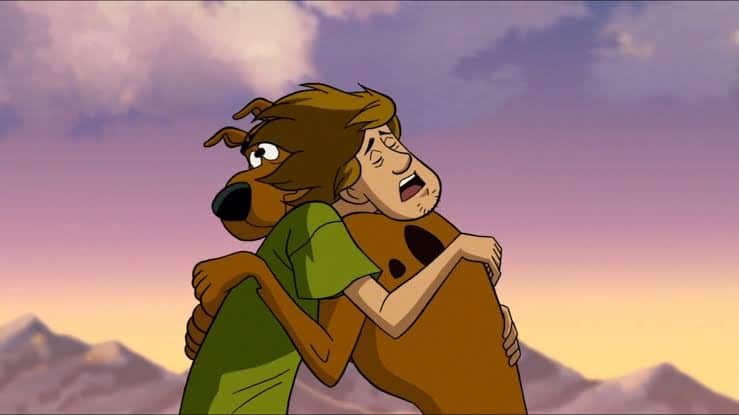 Zoinks! One episode this pair's panic-fueled crime-solving feats is enough to leave you enchanted. Norville "Shaggy" Rogers and his partner the equally cowardly Great Dane, Scooby-Doo form part of an intriguing quartet that needs fear to push them into solving mysteries.
While the pair would instead focus on eating Scooby Snacks, in every movie, they never lack scary event to motivate them to impressive feats of athleticism.
Scooby-Doo and Shaggy's amazing chemistry amidst their calamitous by comical situation makes them instantly attractive to any audience.
Sherlock Holmes and Watson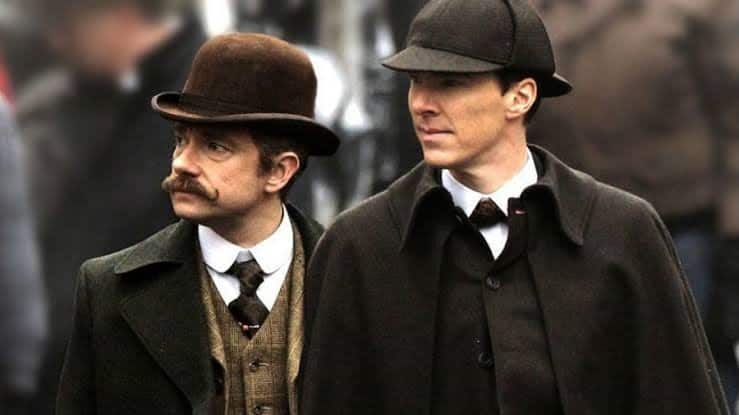 Arguably the most famous fictional detective ever, Sir Arthur Conan Doyle's Sherlock Holmes is a phenomenon that has captivated audiences world over.
Holmes popularity is so profound that it won him a Guinness World Record for "most portrayed movie character" in history. Furthermore, many people today even believe that he was a real, historically accurate character.
However, in the stories, his partnership with physician John Watson is where the magic happens. Watson assists Sherlock for seventeen of his twenty-three years as a "consulting detective."
Most of the Sherlock Holmes stories are frame narratives, written from Watson's point of view as he summarizes detective's most interesting cases.
Musical Pairings
Daft Punk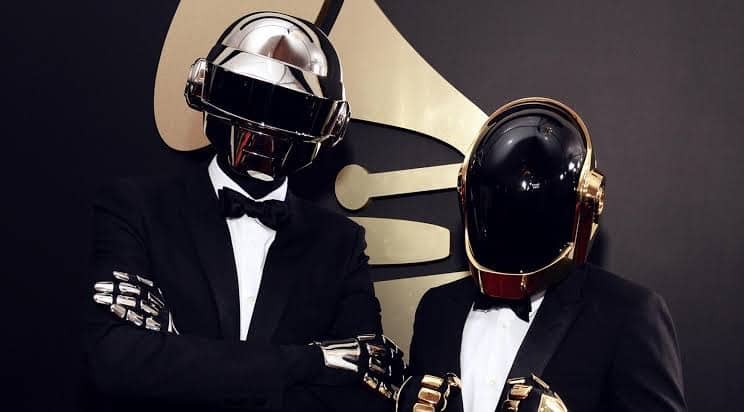 It doesn't matter where or how you heard Daft Punk for the first time; one thing is for sure—you knew it was time to dance. With over three decades of genre dominance, Guy-Manuel de Homem-Christo and Thomas Bangalter have stayed true to producing only the funkiest jams year after year.
With a basis of a particular form of French house, the duo is a pair of real music nerds that incorporate everything from disco, pop, dance, house, synth, to funk in their hits.
From frat house parties in Colorado to beer-fueled festivals in Berlin, you can find Daft Funk fans anywhere the mood is turned up.
The pair's 2013 "Random Access Memories" album received substantial worldwide acclaim, further cementing their place as musical legends.
Simon and Garfunkel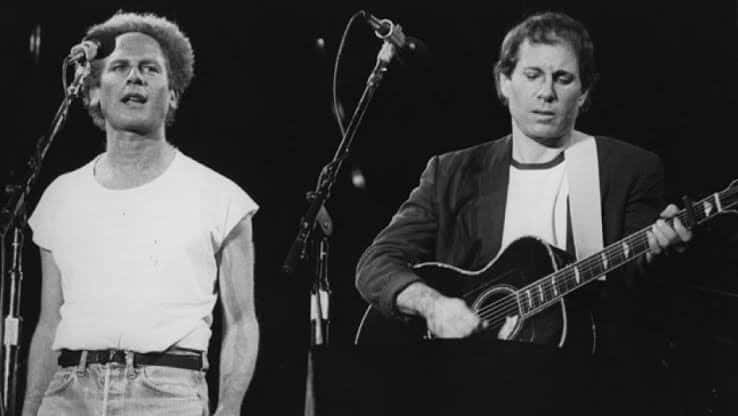 The face of American folk-rock, Simon and Garfunkel were one of the best-selling music groups of the 60s, with hits like "The Sound of Silence," "Mrs. Robinson," and "The Boxer." Many of their greatest hits reached number one on singles charts worldwide.
Paul Simon and Art Garfunkel's duo was at the forefront of New York's folk revival. This musical revolution brought calming music during a relatively tumultuous time in U.S. history. The pair's rise is coincident with the difficulty of Vietnam and the start of the sexual revolution and social justice movements.
Andre 3000 and Big Boi (Outkast)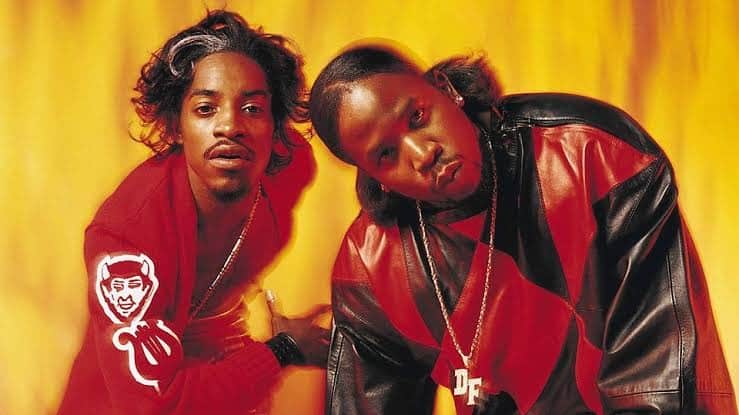 Once you hear the rumble of their fast-paced rap, then you know the South got somethin' to say. With their signature "Hey Ya" track as well as a series of several other number one hits, this Dirty South Duo took hip-hop to a whole new level.
Outkast's music was defined by an authentic taste of musical psychedelia in their tunes and videos, complete with an afro-futuristic aesthetic. The duo are hands down one of the best hip-hop groups of all time.
Yummy Combos
Peanut Butter and Jelly
Whether it's for dinner, lunch, or breakfast, kids will take a peanut butter and jelly sandwich anytime. No surprises there as the duo makes for a wholesome taste that is sure to create an experience to remember. The pair is also versatile as they can work in several food preparations.
Macaroni and Cheese
The king of American comfort foods, macaroni, and cheese is an example of real synergy where two everyday food items combine into something magical.
Hamburger and Fries
The staple of fast-food chains around the world, the fact that this food pairing has started multiple business empires is a testament to their fame. Enjoyed together everywhere in the world, few can withstand the pull of this duo.
Bread and Butter
Bread and Butter have been a pair so long; the phrase is now a staple in many languages. In English, Bread and Butter denotes a person's primary source of income. Also, it is sometimes used to refer to something everyday or ordinary. Both idiomatic uses goes a long way in showing how much importance we accord to this duo.