Sharper Images has an extensive catalogue of drones and other electronics that cater to a market that is financially-minded but looking for quality as well. Their offerings are usually not as advanced or high-end as some of the more expensive hardware you can find on pure hobbyist sites, as their drones are well made with a more casual consumer in mind.
Overall: The Steady Flying Wi-Fi Drone is a solid purchase for the money and brings excellent functionality with a versatile chassis and design. This is a suitable drone for beginners or more experienced pilots.
Product Specs
The Steady Flying Wi-Fi Drone is a great example of this kind of machine. It's a camera drone that excels at taking video footage and pictures from a maximum distance of 150 feet and surviving windy skies thanks to a smart chassis design. It's better at remaining steady despite the wind than some cheaper models, which are infamous for spinning out of control at the wrong moment. It also boasts some cool features for ease-of-use, like a wi-fi connector that allows you to use your phone to take the video without the need for a middle-man camera or attached software. This wi-fi functionality is the main selling point of the drone, although if you commonly take your captured footage to your computer anyway for processing or alteration I could see this feature being unimportant.
The Steady Flying Drone's features or specifications are:
High-performance 4-channel camera quad copter
Uses your smartphone to shoot photos and videos
Built-in Wi-Fi
Features adjustable speed, LED lights, flip button, dancing button, auto trim function and headless (easy) mode
Max. range: 150-ft.
Compatible with iPhone (iOS 5.1.1+) and Galaxy/Android phones (OS 2.2+)
Ages 14+
For use outside and indoors
Drone charging time: 60 minutes
Included remote control (requires 4 AA batteries)
Drone operates on lithium polymer batteries
Charges via USB cable
Build Specifications
Packaging
The drone comes in a neat little box with all the things you'll need to get going already in the packaging. The dimensions of the actual drone are more important, and listed here:
Length: 12 Inches
Width: 11.4
Height: 3 Inches
Weight: 0.3 Lbs
One thing to note: keep an eye on the USB cable that comes with the drone. It's the cable specifically designed for use with this model, so don't lose it.
Design and Durability
Everyone's had a drone crash and fall to pieces, even though the actual model looked a lot sturdier than it turned out. The Steady Flying Wi-Fi Drone is actually a fairly durable machine, capable of dropping from moderate height without bending its wings or rotors. The wing design of the drone helps accomplish this durability, since the overall shape of the machine is relatively wide and boxy. The drone has four rotors evenly spaced to accomplish a gentle flight and allow for movement in any direction; this has the nice side-effect of keeping the entire drone flat as it falls, distributing any impact force it might sustain if it happens to crash.
The drone is very light, however, so like all light drones it shouldn't be used outside when there's enough wind to cause trouble. It clocks in at 0.3 pounds and is only about a foot long and wide. This is great for carrying it to and from sites, but it does mean that you'll need to choose those sites carefully. In general, any weather that you wouldn't reasonably put a commercial camera drone in should be off-limits for the Steady Flying Wi-Fi Drone, even if it has less of a chance of careening out of control for a messy landing.
Camera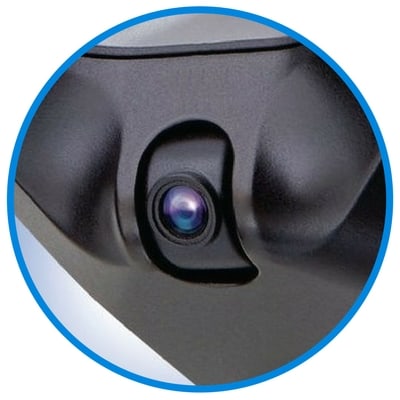 The Steady Flying Drone's camera is a high-performance model that can capture quality photographs and video footage. It links up to your smartphone via wi-fi, which you place on the top of your drone controller. In this way, you actually use your smartphone to take photos and videos! It's a very functional and practical design choice that negates the need for another screen on the controller. To access this functionality, a quick app download is required.
The camera is 4-channel, which means that it can record for 4 cameras in case you ever want to link multiple smartphones over the same wi-fi network. This is a great feature because a small group can all capture the same footage together while only one person needs to actually fly the drone. The footage captured never needs to be sent to any camera linked in the network. This drone, by the way, is compatible with both iPhones and Android devices, so you're not barred from any fun times just because you're running the wrong operating system.
There's a little more functionality to the camera system. The drone allows you to activate a headless (easy) mode from the controller and features an additional auto trim function that's a great quality-of-life addition. That's just one less thing you have to do when modifying your footage after it's on your computer.
Battery and Flight Time
The drone charges in only an hour. The batteries that it takes- lithium polymer- manage a total flight time of between 6-8 minutes, depending on wind, speed and charge length. So you're getting about a 1:6 ratio in terms of flight sessions to charging sessions. It's a decent charge-flight ratio, but it's not the best on the market. For the asking price, it's more than reasonable.
Using the wi-fi, of course, adds to the battery drainage, so turning wi-fi off when you're not using it helps when trying to stretch the life of a flight session. This drone charges with a USB cable, so either a computer or an adapter for a power outlet will be necessary for recharging.
Controller
The controller for the drone is relatively simple and intuitive. There's only a handful of buttons and two thumb sticks for maneuvering the craft vertically and laterally. These buttons are not especially well-labeled, however, so the owner's manual should be consulted before trying the drone out in the sky for yourself.
Once it's in flight, the drone is very responsive up to its maximum distance of 150 feet. Gauging this limit takes practice and a keen eye, and if the drone drifts out of this maximum range it will rapidly fall unless control is reestablished. To that end, you shouldn't push the distance limits of the drone too enthusiastically, unless you've been piloting for a while and can measure those kinds of limits well.
Flight Performance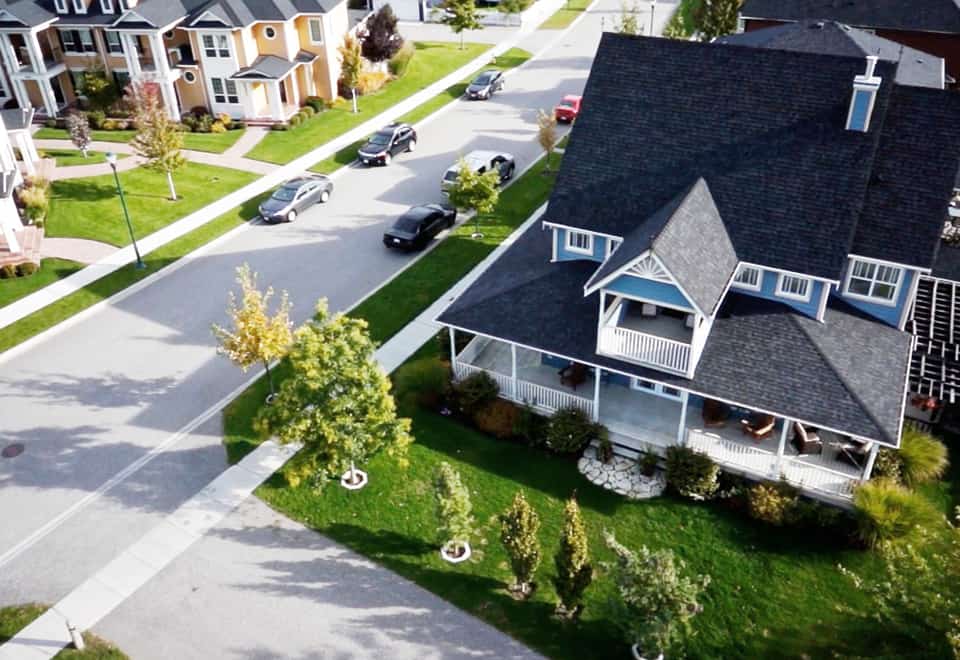 The big thing about this drone is its stability. It's not the fastest drone on the market or the most maneuverable, but it holds a reliable flightpath and balance even when its up in the sky and potentially being buffeted by winds. This is crucial for a good camera drone; you don't want a machine that's wobbling right and left because your footage is going to be crooked and your pictures will be blurry. So the fact that this drone emphasizes a stable flight is a great thing.
The drone's speed is, of course, adjustable. You can easily go from the drone's top speed for travel to a gentle hover that's perfect for capturing photos or video at an even vantage point. The drone's steady-flying emphasis makes all the difference, here; even in moderate winds the drone maintains an even disposition, allowing you to continue to capture footage without a problem.
Value for Money and Guarantee
Just in case there is an unfortunate mishap, Sharper Image offers a 60-day limited replacement warranty to help with some of those cases. Since it is a replacement warranty, should you qualify you won't need to worry about fixing the drone or sending it back for repairs; you'll simply get a new one from Sharper Images.
Overall, the asking price of $99.99 is very reasonable for the number of features that the Steady Flying Wi-Fi Drone offers. The chassis is reliable and not as cheap as lesser models of drone, and the performance is very good with the sole exception of battery time, which can run a little low if many of the drone's features are used at the same time. A higher price would likely mean a better battery, but for what it's worth it does the job well enough.
Conclusion
Overall the Steady Flying Wi-Fi Camera Drone is a great choice for all kinds of pilots. It's neither too advanced or too simple for anyone, and it offers a range of excellent functions from video capture to photography to video-sharing across multiple phones. If you're looking for a camera drone that won't fall apart after the first flight but also doesn't break the bank, this is a fine choice.