If you are an avid user of the YouTube platform, you have probably come across one of the many "experiment" videos that feature liquid nitrogen.
What happens if you pour liquid nitrogen into a pool? The even more playful liquid nitrogen vs. Pepsi royale? Or the precarious liquid nitrogen on face experiment.
Play aside, liquid nitrogen (LN2,) like other forms of nitrogen, is a useful substance that fits several home uses and features in several industrial applications. However, LN2 is not readily available in grocery stores because the material is potentially hazardous and must be handled with care.
What is Liquid Nitrogen
As the name implies, liquid nitrogen is the liquid state of the element nitrogen. Like nitrogen gas, it is made up of nitrogen atoms sharing covalent bonds. In literature, liquid nitrogen is often referred to by the abbreviation, LN2 or LIN or LN.
The substance was first liquefied by Polish physicists Zygmunt Wróblewski and Karol Olszewski on April 15, 1883. Since then, liquid nitrogen has gained popularity and increased usage thanks to its low temperature and its ability to quickly freeze other substances on contact.
Liquid nitrogen is a colorless liquid with an ultra-low boiling point of −320.4 °F that results in freezing anything the substance touches. Thanks to its ultra-low boiling point, on contact with solid surfaces, LN2 boils so rapidly that its exhibits the Leidenfrost effect, creating nitrogen droplets that skitter on the surface.
Like nitrogen gas, the liquid is odorless, colorless, cold to touch, and relatively inert. It is also not flammable.
However, due to its ability to rapidly freeze other substances, Liquid nitrogen poses a slight hazard risk. LN2 has a United Nations Number of 1,977. A UN number is a four-digit code used internationally to identify flammable and potentially harmful chemicals.
For secure storage, liquid nitrogen comes in insulated containers that incorporate pressure venting to prevent pressure buildup. Depending on the efficiency of the containment system, stored LN2 can last anywhere from a few hours to a couple of months.
Related: How Cold is Liquid Nitrogen?
Liquid Nitrogen Safety
On the list of dangerous chemicals, liquid nitrogen ranks on a pretty low rung. However, if you handle LN2 carelessly, it can lead to several hazardous situations like cold burns or even explosions.
Because of the Leidenfrost effect, liquid nitrogen will not burn you on immediate contact with skin. The rapidly evaporating gas thermally insulates your skin for a brief instant saving you temporarily from cold burns. This effect is similar to the temporary protection you get from touching a hot object with a wet finger for a microsecond. However, the more prolonged exposure that results from LN2 pooling anywhere on your skin will lead to severe cold burns.
Furthermore, you must never swallow liquid nitrogen. Ingesting LN2 can lead to freezing of tissues and severe internal damage. In 1997, a physics student accidentally consumed liquid nitrogen and suffered near-fatal injuries. Similarly, in 2012, one English teen had her stomach operated after drinking a cocktail made with liquid nitrogen.
Also, LN2 has a liquid-to-gas expansion ratio of 1:694 at 20 68 °F, so it exerts significant force if evaporated in an enclosed space. This rapid expansion is part of the reason why LN2 can be fatal if ingested.
Furthermore, because of this expansion, liquid nitrogen storage containers must be pressure vented at all times. In 2006, malfunctioning pressure-relief devices of liquid nitrogen tank resulted in a massive explosion at a lab in Texas A&M University. The blast was powerful enough to remove the walls of the lab, shatter a reinforced concrete beam underneath, and propel the nitrogen tank through the ceiling.
Liquid nitrogen also poses an asphyxiation risk in confined spaces. As LN2 evaporates, it saturates the air and reduces the oxygen concentration in that space. Since the resultant gas is both odorless and colorless, excessive exposure can cause asphyxia without prior sensation or warning. Hence, it is common to use oxygen sensors as a safety measure when working in confined spaces.
When working with liquid nitrogen, please take the following precautions to avoid any potential risks:
When handling liquid nitrogen always wear the proper safety gear to insulate your skin and prevent frostbite from prolonged contact. You should also take measures to prevent inhalation
Do not enclose LN2 in a sealed container, as its rapid expansion can cause explosions that may pose a health risk
Always use liquid nitrogen in a well-ventilated area to reduce the risk of asphyxiation. Cold nitrogen gas is denser than air, and in a closed-off room, it poses significant danger near the ground.
Before Buying Liquid Nitrogen
Unlike when buying other chemicals, you can't just pick up a ready-made, sealed canister of liquid nitrogen from a specialty store.
LN2 is typically available for bulk purchase at a few specific locations. However, to buy liquid nitrogen, you must already have a particular cryogenic storage metal container called a dewar. This device serves as a way to prevent explosions from the rapid expansion of the liquid to gas.
A dewar is a specialized type of vacuum flask that is used to store cryogens (i.e., liquids whose boiling points are significantly lower than room temperature.) These dewars use multiple designs that incorporate a high vacuum between two or more layers to maintain reliable thermal insulation between the interior and exterior of the container.
Popular types of dewars include open bucket dewars, flasks with loose-fitting stoppers and self-pressurizing tanks.
Dewars are the safest way to transport cryogens like LN2 as they significantly reduce the rate at which the contents boil away. Never store liquid nitrogen or any other cryogen in a fully-sealed container as this will cause the tank to burst.
Choosing a Dewar
Before going on your hunt for liquid nitrogen, first, you must determine how much and consequently how large a dewar you need. Dewars typically range from 0.95 gallons to 13 gallons in size.
When buying LN2, the dewars form a bulk of the cost as the nitrogen itself is relatively cheap, typically retailing for less than $1 per liter. A standard dewar like the U.S.Solid 10-liter will set you back at least 300 bucks.
Alternatively, you can reach out to your local liquid nitrogen supplier to see if they have dewars at hand.
Sourcing Liquid Nitrogen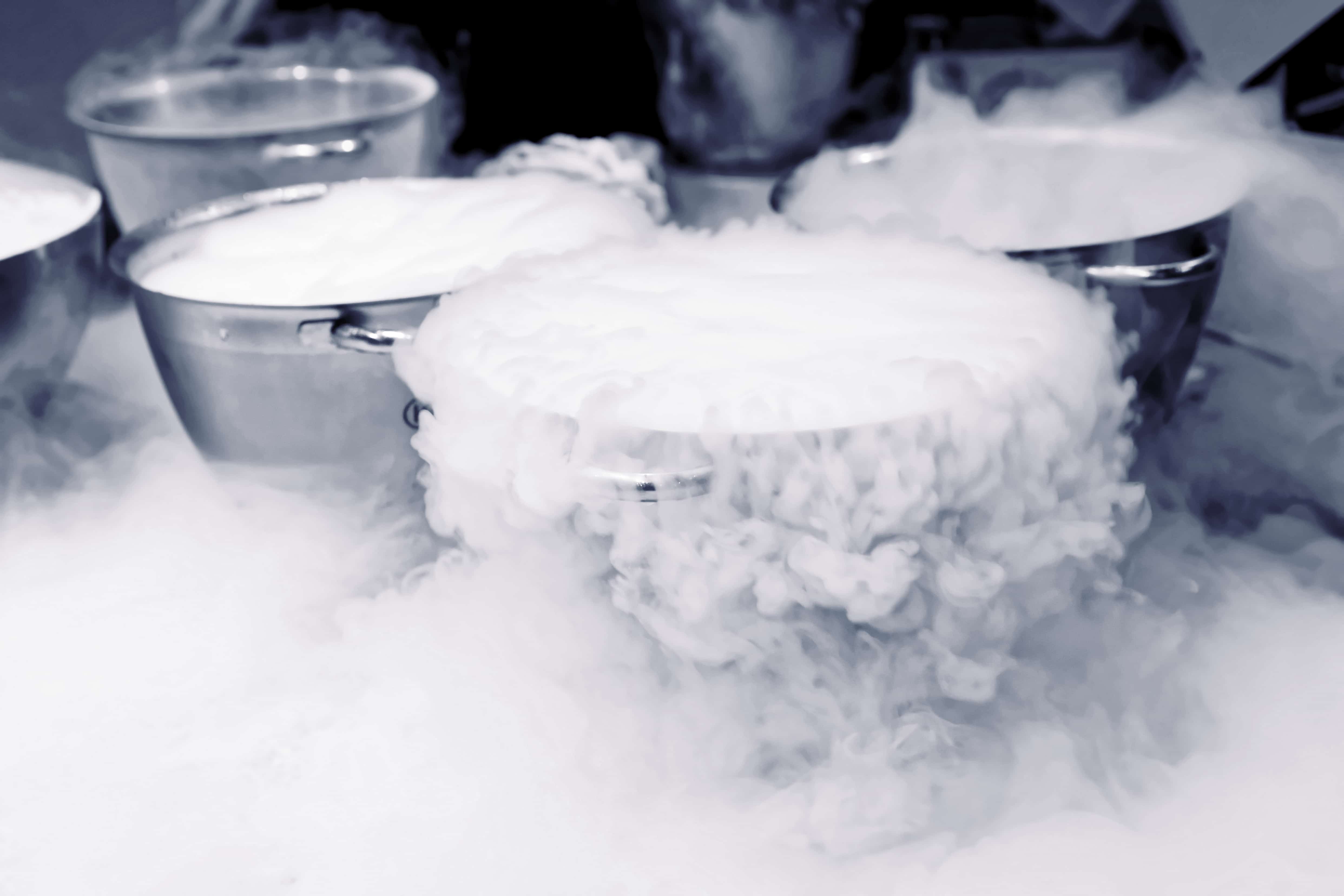 Once you have secured your dewar, the next step is finding a place that sells LN2. Liquid nitrogen is usually sold by the liter for anywhere from 30 cents to a dollar per liter. However, depending on how scarce LN2 is in your area, the price may be significantly higher.
Popular spots to source liquid nitrogen include:
Local Distributors
While liquid nitrogen is not available over the counter, some distributors like Praxair and Airgas that specialize in distributing gases often stock it. You can use the store locator on the company websites, search the internet, or consult the yellow pages to find a distributor near you.
Tire Dealerships
One unconventional location where you may find liquid nitrogen in abundance is at tire dealerships. Some tire dealerships use nitrogen in place of oxygen for filling tires. These dealerships do this because nitrogen migrates through your tire slower than oxygen. Hence, nitrogen is often more ideal for maintaining an even pressure distribution. The great thing about tire dealerships is that you can find them almost everywhere. Even better, a well-stocked dealership might have a few dewars for sale.
Welding Supply Stores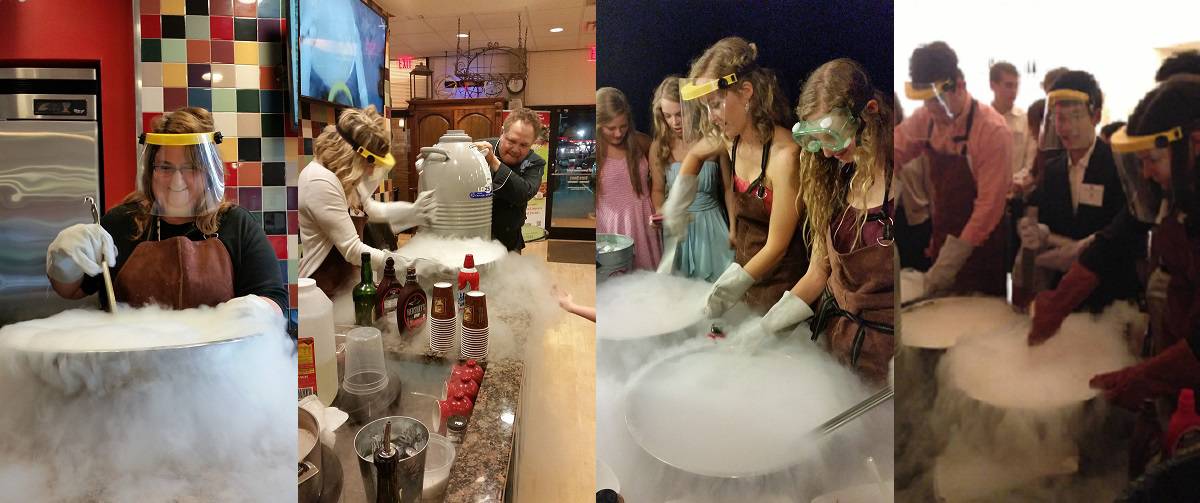 Another excellent place to check for LN2 is any store that sells welding supplies. Many large scale welding operations use liquid nitrogen. Hence, you are quite likely to get a refill at a supply store. However, welding supply stores that carry the product typically cater to high volume purchases. So, there is no guarantee that they will be willing to take up micro orders.
Costco
While supermarkets do not have liquid nitrogen on offer, like with many products, Costco is sometimes an exception. Depending on what part of the country you are in, your local Costco may double as a hardware store or even gas station. Like some tire dealerships, some Costcos are also using nitrogen to fill tires in place of oxygen. If you are in luck, you can even get dewars at some outlets.
Local Universities
Another perfect place to inquire is at your local universities or colleges. Science laboratories on campuses often stock their supply of liquid nitrogen for various researches. Your local college may have some on offer for sale, and they often do so at significantly less than market prices. You could try checking the school website for info or calling their Physics and Chemistry departments.
Ask a User
If the above options fail, you can always ask a regular user of LN2 where they get their supply. Excellent places to start are welders, tire dealerships, doctors, and laboratories.