There are many tough decisions you make day to day, from choosing a dinner the kids will actually eat to finding a new show to watch on Netflix. Browsing and selecting your perfect vacuum canister is not that high on the list, let's be honest.
But when your old vacuum finally bites its last mouthful of dust, you're dumped into a vast ocean of vacuum choices. In the canister vacuum market alone, the number of models to pick from is staggering.
If you've been searching Amazon for hours and now you're here reading this, you definitely need our help.
Which Vacuum Are You A Sucker For?
No time to sit back and read the most informative vacuum guide around? Chill. Here are the top 5 canister vacuums that you should select from.
Best Overall – Miele C2, for long-lasting reliability and insanely strong suction power for all surfaces.
Best Budget – Bissell Zing, for being so lightweight and affordable yet still offering a very decent suction power.
Best for Hard Floors – Miele Classic C1, for being a classic that you can't go wrong with. It's the original hard floor vacuum and is still one of the best as we go into 2020.
Best for Carpet – Dyson Big Ball, for working well on all carpet thicknesses and coming with great attachments for cleaning up pet hairs.
Best Lightweight – EUREKA Mighty Mite, for being so lightweight (duh) plus the ability to use it as a blower as well as a vacuum, and the reliable motor.
Your Guide to Canister Vacuums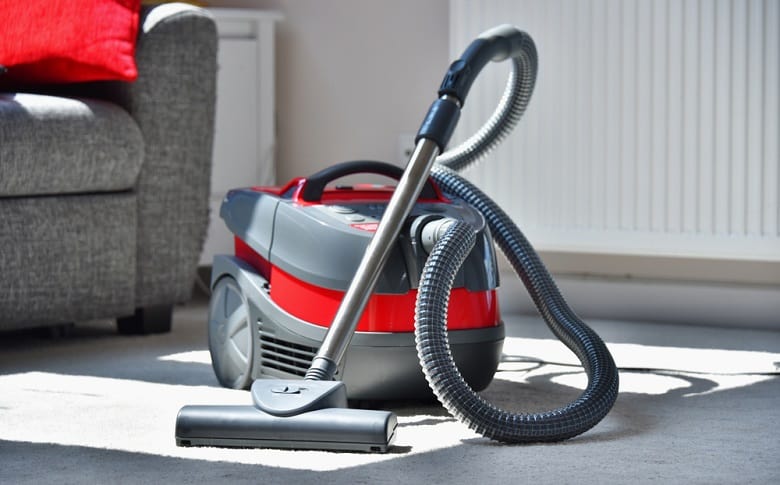 Everything you need to know to vacuum like a pro.
Why is a Canister Vacuum Better Than an Upright Vacuum?
There are several reasons, all pointing towards canister vacuums as the best for performance:
They're lighter and easier to manage. Instead of pushing around the entire vacuum, you simply move the hose.
They can have bigger motors. Canisters are not so restricted on space, meaning they have room for bigger and more powerful motors.
Canister vacuums also have better suction and flow rate, which is particularly important for deep carpets.
Obviously, a top of the range upright vacuum will beat a budget canister vacuum, but when you compare similarly priced vacuums to each other, the canister comes out a clear winner.
Which Vacuum Cleaner Brands Are the Best?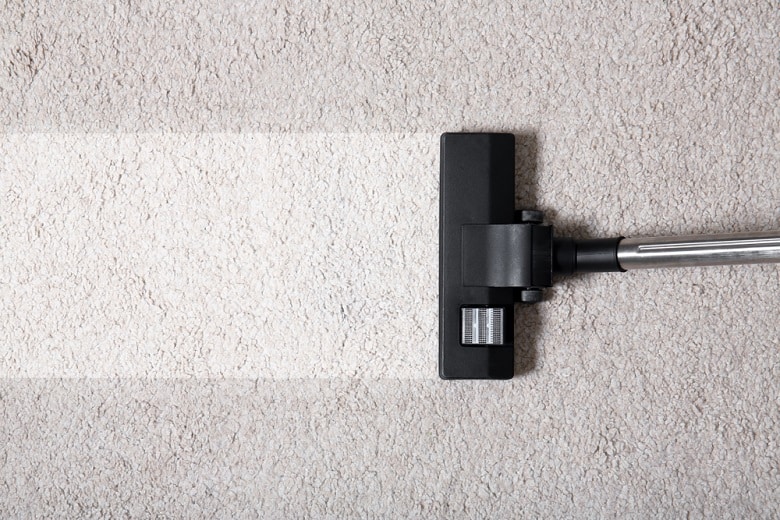 There are quite a few on our list. Here's what you need to know about each vacuum cleaner company.
Miele – a 120-year-old company that produces vacuum cleaners along with laundry products and home gadgets. Miele is a German brand and plays up to the stereotype of German engineering being the best. In this case, it actually is. Miele takes the top spot on our list.
Bissell – an all-American vacuum cleaner brand, Bissell had the first female CEO in the US! They're all about floors, offering a range of carpet and hard floor cleaners plus some excellent vacuum cleaners.
Dyson – a British brand offering a wide range of devices. Dyson is best known for their upright vacuums and hand dryers in every public toilet ever. They have a select range of canister vacuums that we thoroughly examined.
EUREKA – a pure vacuum brand offering a range of models, including the canister model we've reviewed plus hand-held and cordless designs. We like that they offer a wide range of accessories too, with the option to buy or replace them separately.
Oreck – inexpensive, lightweight, US-made. That's what defines Oreck. Sure, they might not always be the most powerful or most reliable, but they're always worth checking out if you're on a tight budget.
Soniclean – this vacuum cleaner brand is focused on carpets. Short ones, ultra fluffy ones, even vintage rugs needed special care. Their technology is effective and non-abrasive. We couldn't write a best canister vacuum list without mentioning them.
Why Aren't Kenmore At the Top of The List?
Let's be completely honest here. Kenmore just isn't the best anymore. There's no denying that 10, even 5 years ago, Kenmore was at the top of their game. But with Dyson releasing canister vacuums as well as upright ones, plus new competition from Europe, they've fallen behind.
Some original Kenmore models are still worth getting your hands on (some are included below) but the latest revamped models fall short.
Bagged v Non-Bagged
This grating video from Kenmore (best watched muted!) shows the difference between bagged and non-bagged vacuums quite clearly with a demonstration of how emptying each style vacuum works.
Bagged vacuums make things easy. Use the vacuum, open it up, unclip the bag and shove it in the trash. Then all you have to do is clip on a new one. The 2 big problems with bagged vacuums are the waste they produce (it's not good for the environment) and the cost of buying replacement bags.
Non-bagged vacuums have what's known as a dust cup. These are usually opaque and allow you to watch the dust being sucked up. If you heard a clunk and aren't sure if you just vacuumed up Barbie's new shoes, the cup design allows you to see what's in there. To emptying it, you hold the cup over a bin and give it a good shake. The big problem with non-bagged vacuums is the mess if you accidentally drop it, or it comes loose while you're vacuuming.
Canister vacuums can be bagged or non-bagged. It doesn't change the effectiveness of the vacuum – that's all down to the motor for suction and filter(s) for cleaning.
Best Canister Vacuum We Recommend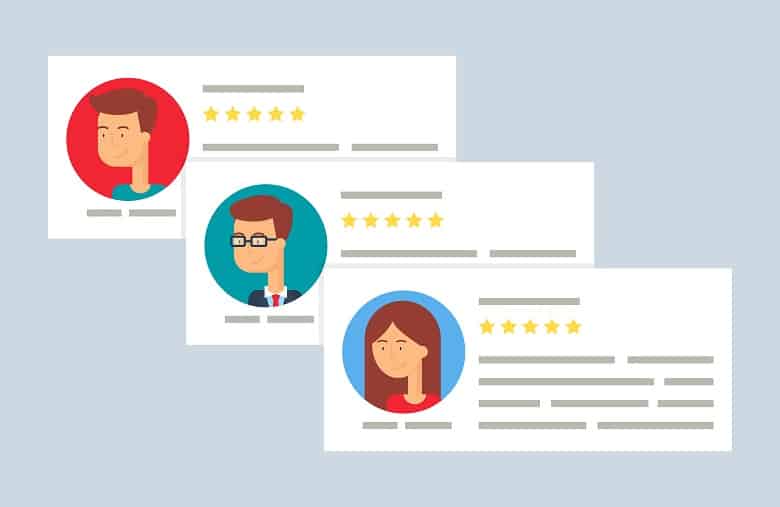 Miele C2 Canister Vacuum – Best Canister Vacuum Overall
Weight: 19.51lbs
Capacity: 4.75qt
Bagged: yes
Reach: 33 foot with cord and hose completely extended
Included Accessories: GN AirClean filter bag, AirClean filter, combination floor head, Parquet Twister XL floor head, upholstery tool, crevice tool
Warranty: 1 year parts and labor
Our top choice just had to be the Miele C2 Canister Vacuum. It's a bad boy made to suck up dirt with extraordinary power. The 1200 watt vortex motor is made for ceramic and hardwood floors, but you have plenty of attachments included to switch up the floor head for a carpet-friendly alternative. This canister vacuum has 6 settings, from minimum suction (for curtains) to maximum suction (hardwood and ceramic floors) which cover your entire home.
Of course, it's not perfect. Even the minimum setting might be too rough on delicate carpets, so it would be wise to pick up the standard STB-205-3 turbo brush attachment. You've also got to buy filter bags regularly to replace them. It will cost more in the long run, but it's far cleaner. Not a speck of dust escapes when you switch in a new one.
For reliability and supreme power, the Miele C2 is the top choice.
Pros: super strong suction, reliable and sturdy, German engineering
Cons: extra attachment needed to take care of carpeted floor
Bissell Zing Canister – Best Budget Canister Vacuum
Weight: 7.5lb
Capacity: 2.1qt
Bagged: no
Reach: 15 foot cord, standard hose reach
Included Accessories: washable and reusable filters, crevice tool, dusting brush, multi-surface floor tool
Warranty: 1 year limited
Our best budget canister is currently under $60, a tenth of some of the most expensive models on this list. The Bissell Zing Canister (we're reviewing the bagless version with reusable cup, but bagged models are available too) is a small, compact and affordable vacuum.
It's lightweight and has a small capacity, but still a decent reach. The money saving goes further too. It has reusable filters that you can wash and dry when they fill. The cup can be emptied and you won't have to worry about buying filter bags in bulk.
Furthermore, you get 2 attachments for the price! The crevice tool and dusting brush are good for vacuuming furniture and hard-to-reach places.
Our only issue with this vacuum is the durability. It doesn't feel like it will last a lifetime. You also need to really push the vacuum back and forth over carpets to get a good clean.
Pros: no long-term recurring costs, super-lightweight, very affordable
Cons: not the sturdiest, requires effort to use on thick carpets
Miele Classic C1 Canister Vacuum – Best for Hard Floors
Weight: 16.1lb
Capacity: 4.75qt
Bagged: yes
Reach: 29.5 foot with cord and hose completely extended
Included Accessories: Dusting brush, upholstery tool, crevice tool
Warranty: 1 year
The Miele Classic C1 is our top choice if you're mostly dealing with hard floors. In fact, it's still the vacuum Miele recommend purely for hard floors and low pile carpets. Suction power is set to the max!
It's a simple model. A classic. It weighs less than the C2 model from Miele (our best overall) and has a shorter reach, yet the capacity is the same. In many ways, it's similar to the C2 but cheaper, older and has fewer tricks.
Choose this canister vacuum if you just need to hoover hard floors all around your house, as quickly as possible. This will get the job done without the extra accessories and flourishes that come with vacuums designed to tackle both hard flooring and carpets.
Pros: affordable compared to other Miele vacuums, great suction power, decent reach
Cons: not so good for carpets, older models tend to have less support from the manufacturer
Dyson Big Ball Canister Vacuum – Best for Carpets
Weight: 17.64lb
Capacity: 188qt
Bagged: no
Reach: 10 foot hose, 21 foot cord
Included Accessories: soft bristle brush attachment, upholstery attachment, crevice attachment
Warranty: 5 years on parts and labor
This is our favorite for carpet hoovering, especially if you have pet hair everywhere. The Big Ball isn't actually that big. Or that heavy. In fact, it's about the same size and weight as the traditional style canister vacuums. The Dyson ingenuity here is the hygienic emptying and the suction power. The design of Dysons makes them great for carpets.
The large capacity means you can go quite a while without emptying it. When you do empty it, the process is simple, straightforward, and doesn't create waste.
Now for the bad parts.
We won't even deny that there are quite a few people who have trouble with this particular model. Compared to the upright vacuums from Dyson (which are undoubtedly their best), the canister vacuums have more problems and design flaws. Luckily, customer service at Dyson is the best and will more often than not, send out a replacement. You also have long-lasting warranty.
To get the 5 years warranty on parts and labor, you need to register with Dyson. There's a form at the end of the user manual, or you can visit the Dyson Website.
Pros: excellent for pet hair, good accessories included, great capacity
Cons: some design flaws and reliability issues
EUREKA Mighty Mite 3670G Canister Vacuum Cleaner – Best Lightweight Canister Vacuum
Weight: 11.9lb
Capacity: 2.1qt
Bagged: yes
Reach: 20 foot cord with standard reach, plus extension hose parts
Included Accessories: floor nozzle, upholstery nozzle, crevice tool
Warranty: 1 year limited
All too often, lightweight equals cheaply made. But the EUREKA Mighty Mite is an exception. This is a great little canister vacuum for your home. The lightweight design allows you to pick it up with ease and get those hard to reach places.
It comes with the standard attachments for upholstery and crevices, but what really got our motors running was the blow feature. Flick a switch and the blower activates to blast dirt out from crevices you can reach. Then simply flick the switch back and vacuum up whatever you managed to loosen.
The biggest problem you should be aware of with this product is the hose. EUREKA has updated the Mighty Mite in recent years and the new hose, although much lighter, tends to kind. You can buy replacements, thankfully.
Pros: lightweight, blows as well as sucks, reliable and powerful motor
Cons: hose tends to kink and need replacement
Kenmore Elite
Weight: 29.6lbs
Capacity: 2.1qt
Bagged: yes
Reach: 11 foot hose when extended fully, 26 foot cord
Included Accessories: Pet PowerMate, dusting brush, crevice tool, fan sweeper, second bare floor tool
Warranty: 1 year
Weeping in the corner because it didn't get top place on our list is the Kenmore not-so-Elite. This canister vacuum was once one of the best. Looking at the features, it's easy to see why. This unit comes with 5 attachments, a dual motor and one of the longest reaches we've seen. The Pet PowerMate attachment is the best of the bunch, enabling you to suck up all pet hairs no matter where they are hiding.
While it's still a good vacuum, a significant number of these vacuums tend to just break down or not work as well as previous models. If you loved your previous Kenmore model, don't assume that the new ones will be just as good!
If it doesn't break down, you can expect long-lasting suction and very easy bag removal that doesn't make a mess everywhere.
Pros: great for pet hair, high price, excellent reach
Cons: not as good as old Kenmore models, prone to break down, small capacity
Soniclean Galaxy 1150
Weight: 12lb
Capacity: 3.7qt
Bagged: yes
Reach: 31 foot with cord and hose completely extended
Included Accessories: turbo carpet brush, bristle floor tool, dusting tool, upholstery tool, crevice tool, bag to store tools, 1 HEPA filter, 1 bag
Warranty: 5 years manufacturers
The Soniclean Galaxy 1150 might not be the first vacuum cleaner brand that springs to mind, but they're definitely worth considering. German engineering usually is.
It's a standard canister vacuum with the same tool accessories as usual. What made it stand out, however, was the capacity which is in between the small and large capacity vacuums. It's also quite light and yet still has a very decent reach. Add in 5 years warranty when you buy from the official Soniclean seller on Amazon, and it's hard to say no to this one.
Just one side note. We noticed that this particular canister vacuum seems to work better on hard surfaces rather than thick carpets, but it still does a good job if you have the patience to go back and forth a few times.
Pros: good range of accessories, holds a decent amount before needs replacing, long warranty, quiet
Cons: tools not stored on the machine for easy access, not so great on carpets
Kenmore 200 Series
Weight: 22.6lb
Capacity: 2.1qt
Bagged: yes
Reach: 9 foot hose, 24 foot cord
Included Accessories: dusting brush, crevice tool, bare floor tool
Warranty: 1 year
As we get towards the lower end of our list, we start to reach the canister vacuums that work brilliantly… but have fatal flaws. The Kenmore 200 Series is just that. At first glance, when doing your own research and checking out the reviews on Amazon, it seems like people love Kenmore. But, narrow down the reviews to just the ones of this model and the picture changes drastically.
With a small capacity and all the standard attachments included, this appears to be a good option.
The overall consensus is that this canister vacuum is good and functions as you'd expect. But, in many circumstances, it seems to break down fairly quickly. It either stops working all-together or it snaps where the hose meets the handle.
We'd still recommend this vacuum if you know you get on with Kenmore models and won't be using this vacuum frequently.
Pros: powerful dual motor, lighter than old Kenmore models, fits the same attachments as old Kenmore models
Cons: no space for attachments, quickly breaks down, quite loud, hose breaks at the handle
Oreck Super Deluxe Compact Canister Cleaner
Weight: 4lb
Capacity: 0.5qt
Bagged: yes
Reach: 3 foot extended hose, 20 foot cord
Included Accessories: 2 hose extenders, floor piece, upholstery tool, crevice tool
Warranty: 3 years on parts, 10 years on housing
This is an unusual canister vacuum that you carry around with a shoulder strap! Weighing just 4lb, this vacuum has a short hose and a small capacity. It's great for vacuuming over office keyboards to clean out crumbs, sucking up dirt in the couch creases and catching cobwebs in the corners of the room. For large floor areas, look elsewhere. Without wheels, this vacuum would be a nightmare to drag all over a room.
The biggest drawback with this vacuum is that it spits the clean air out the back, so while you're busy vacuuming cobwebs off the shelves in front of you, the air being pushed out behind you is knocking over photo frames and scattering paper everywhere.
Check the official Oreck manual for more information about warranty.
Pros: great for offices and cleaning office equipment, good for cobwebs and vacuuming upholstery and at arm level
Cons: short hose, blows out behind you
Ovente Bagless Canister Cyclonic Vacuum
Weight: 12lb
Capacity: 1qt
Bagged: no
Reach: 5 foot hose, 15.6 foot cord
Included Accessories: sofa/pet brush, floor brush, crevice nozzle/bristle brush
Warranty: 1 year limited
A small, lightweight and short-hosed canister vacuum from a lesser-known brand, Ovente. This bagless version is good for all surfaces and includes some great attachments for your furniture and pet hair.
One of the key selling features that Ovente bang on about is the advanced multi HEPA filter. Sure, it really does suck up tiny particles, fine dust and pollen… but cleaning it is a real b**ch. Be prepared to get your hands a bit dirty when you remove and clean the filter!
Overall, this is a good vacuum cleaner, but the short reach makes it hard to use, especially if you're very tall, and the noise is extreme! Measure it up carefully to others on this before you buy it. The price might be tempting but there are better options available.


Pros: great accessories included, retractable power cord, decent suction power
Cons: very short reach, quite noisy, not the easiest to empty