Kirby vacuums are one of the most popular selling vacuums on the market and have been this way for almost a century. Since its inception in 1920, the Kirby Company has garnered a strong reputation nationwide for producing dependable vacs that lead the pack in both cleaning power and durability.
If you are looking to pick out your own new Kirby or just checking to see if the hype holds, then this article is for you. Our report takes a look at the Kirby cleaning system, highlighting the top models, and selecting the best ones to match your needs.
Before we give you the rundown on selecting the best Kirby vacuum cleaner, let's take a quick look at the Kirby brand, their history and what they represent.
Kirby Vacuum Cleaners Overview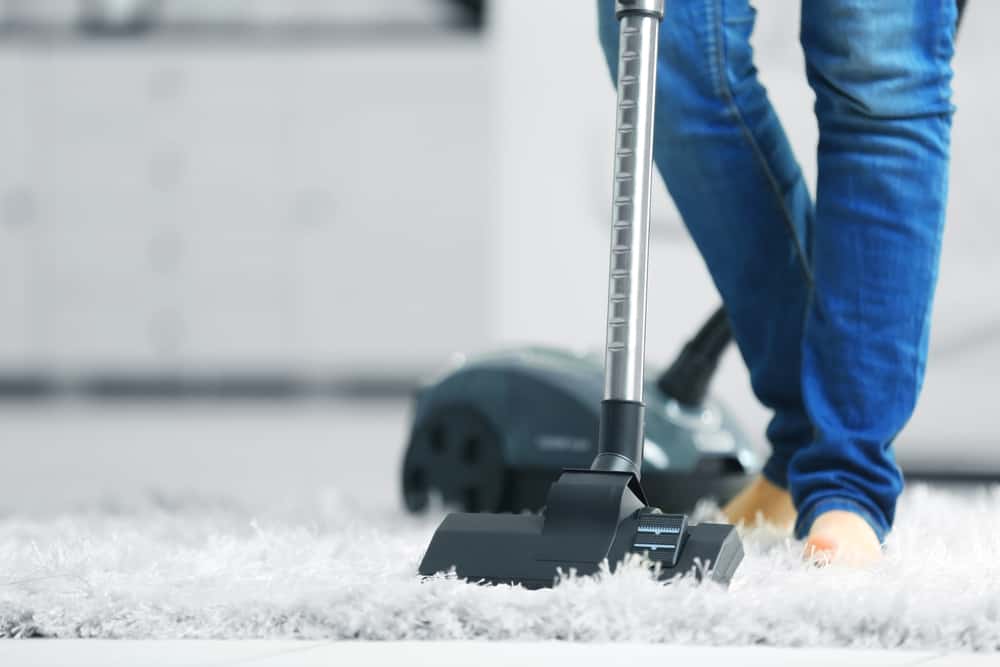 James Kirby, who the line takes its name from, invented the first Kirby (the "Vacuette Electric") in 1920.
The Vacuette Electric was introduced to the market in 1925 with a then-unique design that featured a removable floor nozzle and a handle. This design format set the tone for every Kirby future model since and is the basis behind the multi-attachment system on their modern vacuum models.
While most of the major vacuum manufacturers have undergone some major revamp of their cleaners' design over the years, Kirby has largely stayed true to their original format. In the cleaning industry, it is quite common for manufacturers to change the materials used in their vacuum cleaners. Replacing various features and functionalities, the basic setup, or even the orientation of the primary motor is quite the norm in this intense battle for market share. However, excluding the occasional color scheme update or spec bump, Kirby's line of products are pretty homogeneous. Most Kirby models feature fundamentally the same core technology and the same structural design.
Sticking to the same production system have helped the Kirby system in two ways. First, thanks to their analogous models, Kirbys are easily one of the most recognizable vacuum cleaners. Mask out brand names and our money is on Kirby being the easiest for consumers to pick out of a lineup. Second, their similarities in design allow both attachments and parts to be interchangeable between Kirby models, even those from multiple decades in the past.
Some vintage Kirby vacs from the 30s, 40s, and 50s, are still operational thanks to the fact that you can always fix them and replace faulty parts with parts for models made today.
The transposable nature of Kirby vacuum parts makes their models a hit with consumers nationwide as you can quickly get parts for your vacuum cleaner from Kirby, 3rd party retailers, or another used or damaged Kirby. This system is super cost-friendly for the user in the long run and creates repair heaven for both repairers and refurbishers. Scour the market, and you are sure to find the third party renewed Kirbys that feature parts from multiple models.
Why You Should Choose a Kirby?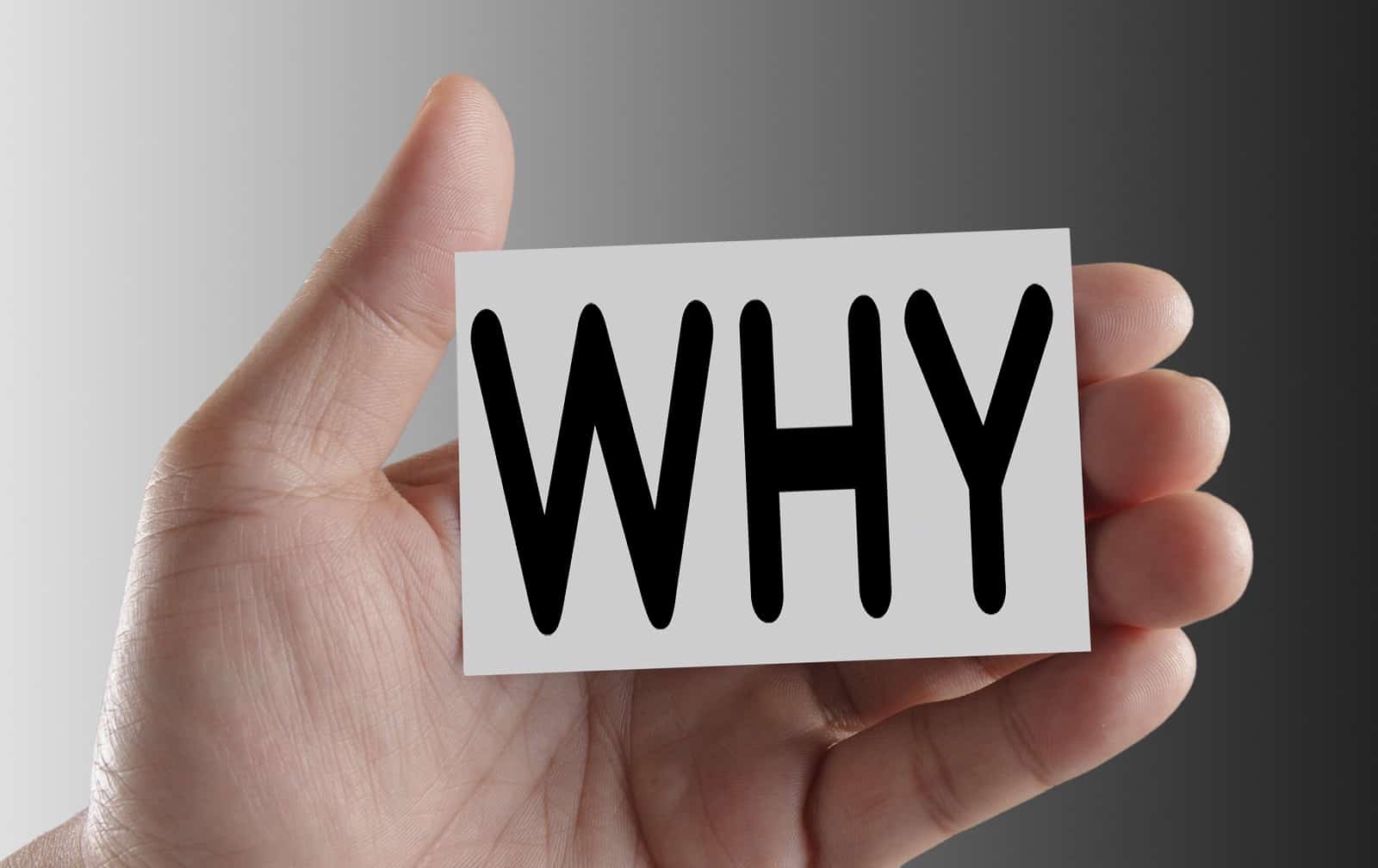 Kirbys are one of the top-selling vacs in the industry. Some industry insiders also regard them as the king of the vacuum cleaners. As of 2018, according to Reuters Kirby makes approximately 600,000 sales per year. About a third of these sales come from outside the USA.
All this buzz and outstanding numbers are for a good reason: Kirby makes some the best all-round performers in the industry.
Here are some of the reasons why you should consider getting a Kirby:
Vacuuming Power
Vacuuming dirt, dust, and hair from carpets is what Kirbys do best. The floor heads on Kirbys, with their funnel design, are excellent at sucking in dirt from carpeted surfaces. Combine the floor heads with the improved suction fans on the G5 and newer models, and you get incredible unmatched suction power. The suction engine pulls in way more dirt per pass that most of the competition and maintains heavy suction for the entire cleaning session. The average Kirby has over three times the power and airflow as a typical Dyson vac when testing it with an airflow meter.
Read Also: Best Robot Vacuum for Carpet
Anti-clog
Comb the web for reviews, and you will seldom find one with a user complaining about a clogged Kirby. Kirby vacuums apparent resistance to clogging is due in part to their massive suction tubes. For example, the suction tube on the 2004 Kirby Diamond is almost twice the size of that on Dyson DC14 Animal produced in 2006, two years later.
It's Self-propulsion Transmission
The self-propelled system on Kirby vacuums is one of the smoothest and most intuitive to use. Unlike other self-propelled vacuums, get the self-propulsion on a Kirby right, and you can control it with one finger.
Versatility
Kirby vacs can be used in both as a standard canister or transformed into an upright vacuum cleaner that gives you way better reach. Canister mode gives you more flexibility and is excellent for stairs, above-ground cleaning, and other hard to reach regions. The upright style is excellent for cleaning carpets and floors.
Night time Visibility
All newer Kirby models come with some of the larges headlights on the market. The lamps that provide ample in-the-dark visibility, so you never miss a single dirt spot
Extensive Power Cord
The Kirby brand is pretty generous with the power cord on their vac with most models boasting a power cable of around 28-32 feet. These extended cords allow easy reach to all parts of your room.
Lifespan and Durability
On most vacs on the market today, you will find the typical super breakable, mostly plastic build. Kirby vacuums, however, are made from lightweight aluminum, making them some of the most durable cleaners ever made.
The lifespan of a regular Kirby is much longer than other offerings on the market. Appropriately used and maintained correctly, a Kirby vacuum can serve you for more than 25 years. Several reviews on consumer affairs reference Kirby vacuums bought in the 60s and 70s that are still fully functional.
Maintenance and Repair
Best maintenance practices for a Kirby are industry standard: replaces disposable HEPA bags and belts periodically, and changing the brush roll every five years.
However, the repair experience is where the brand shines. Thanks to readily available parts and interoperability of elements from other models, getting your Kirby fixed with rarely an issue.
In the worst-case scenario, you can have your Kirby vacuum cleaner rebuilt by a 3rd party servicer. Adding parts from a retired Kirby can easily add another decade to its use.
Why You should NOT Buy a Kirby?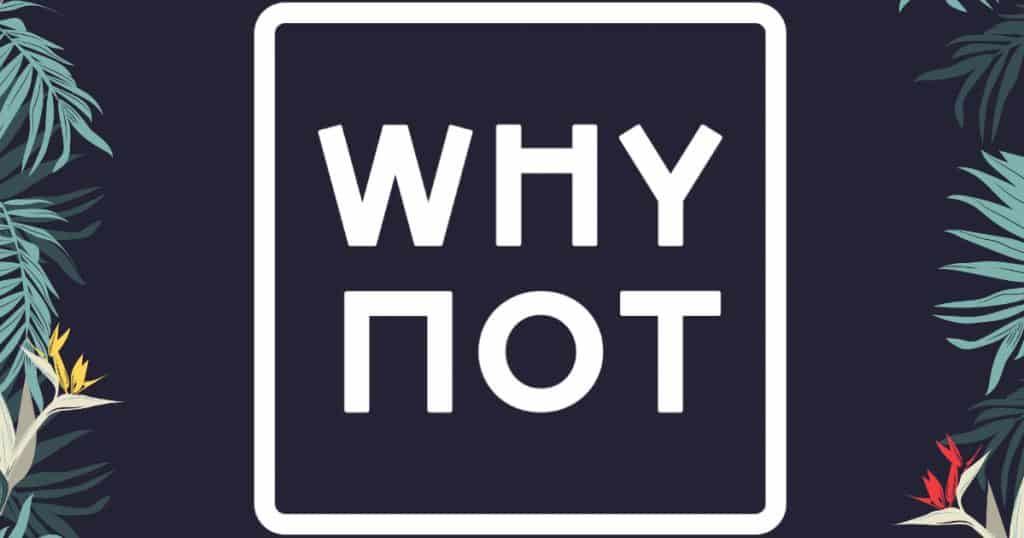 Kirby vacuums like everything else, are not for everyone. Here are some of the cons and reason why a Kirby might not be for you:
Weight
Kirbys are heavy. There's no sugarcoating it. Most Kirby vacuum cleaners weigh around 23 pounds, and this is due to being mostly constructed from metal. Compared to Dysons that are typically in the 18 or lower range, that is some noticeable heft. The weight means that your Kirby vacuum will be harder to lift, for example, when you are going up a staircase. However, Kirby makes up for these with their versatility and their robust self-propulsion system. Regardless, we do not recommend Kirbys for people with mobility issues such as the elderly or people who have arthritis.
Mobility
Kirby vacuums don't swivel, so turns can be challenging to make. Furthermore, their bulk tends to get in the way when vacuuming in tight spaces like along wall edges. Also, their handles are quite the opposite of ergonomic. The metal hand is a bit thick, and if you have super sensitive hands, the handle could easily cause soreness after prolonged use.
Bags
Unlike bagless offering from Dyson or water systems like those from Rainbow, Kirby vacuum cleaners do take bags. Having bags bring extra hassle and addition recurrent costs. However, thankfully, you don't have to change the bags as often as on other bagged models. Thanks to their ample room, You will need to replace the dirtbag on a Kirby every 4-6 month depending on how often you clean.
Looks
Over the years, Kirby has stayed true to its reliable cleaning engine, but also its design, with only minor changes to the aesthetics. Hence, looking at even newer Kirby models is like glancing through a window to the 20th century. Its saving grace though is it's reliable and thorough cleaning abilities.
The problem with the Kirby look is that when people look at it, they think of their grandma's vacuum. Newbies might be tempted to believe it's the same thing (even though it truly is something special).
It can get Confusing
Depending on how technically-inclined you are, operating a Kirby the first few times may be quite the hassle. Figuring out the self-proportion system, the manual floor-height adjustment, and changing the bags and the hose might need a few visits to the help documentation if you are not on the techie side.
Kirby Vacuum Cleaners vs Other Brands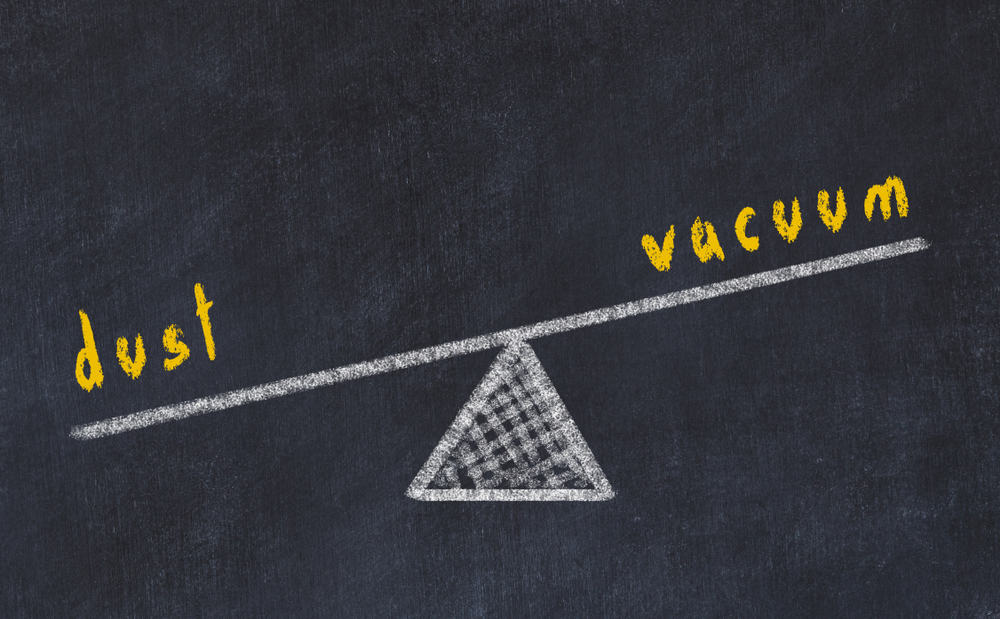 From its inception, Kirby main focus has been the production of vacuum cleaners that provide the best suction and produce an excellent clean every time. Staying true to their mission has enabled Kirby to continue to make products that hold their own even against the toughest competition. In one cleaning test, a 2004 Kirby Diamond beat a 2006 Dyson DC14 Animal, and the same holds for comparisons of most newer models.
Kirby's self-propelled drive train gives it an edge against other offerings like the Dyson V10 and the Shark Rotator that do not have one. The Kirby is a lot more comfortable to move around because of this system.
Kirbys are super-efficient at cleaning carpets but fall miserably short when it comes to hardwood and tiles. If you are working with a harder surface, you should look into a specialty vacuum like the Dyson V10: a cordless stick vacuum that does wonders on hardwood floors.
Price-wise, Kirbys fall in the medium to the pricey range. You can get an older refurbished Kirby sub $500 while the newest Kirby models will set you back at least 900 bucks.
More:
Kirby Vacuum Consumer Reviews
From our findings, customer reviews for Kirby vacuum cleaners have an even 50-50 spread between negative and positive reviews.
Based on a sample of reviews from multiple review aggregators, approximately 50% of the reviews were outstandingly positive 5-star reviews. Reviewers highlighted the durability, easy repair, and long term viability of Kirby models. Furthermore, some of the reviews were for older models that were functioning like new with minor upgrades and servicing. One use on Consumer Affairs captures this succinctly:
Remember family having one that was probably 20 years old when I was 7. They replaced it over something stupid without letting me look at it (I was already repairing lamp cords and other kids toys lol). Found a Heritage II dumped out for the trash 5 years or so ago. This vacuum would have been brand new when I was 7. Couldn't pass it up. $40 and I did a complete rebuilt including replacing the broken plastic part that connected the bag to the vacuum. This machine blew me away. I have never seen a vacuum work as well as it did. I had a Shark professional that it replaced as a daily cleaner. I had no attachments so I decided to make the plunge and get a new one. Contrary to what rumors spread these can be purchased for a lot less than the price usually seen floating around on reviews.
Others emphasized the superior clean Kirbys provided compared with other brands. Larry on Consumer Affairs says:
I've had my Kirby Sentria for 6 years now. It's the best vacuum cleaner I've ever owned. I've had every other type of big box retail cleaner – Dyson, Shark, Toshiba, Sharp, Bosch, Dirt Devil, Hoover, and every type of shop-vac imaginable – and all have worked fine, however nothing compares to the Kirby. The Kirby is by far, one of the best vacuum cleaners made worldwide.
The other 50% of the reviews were predominantly 1-star reviews, with users complaining bitterly about the Kirby direct sale model and sales agent acting in bad faith.
One reviewer states:
We were approached by a woman at our door claiming that they were opening a store nearby and wanted to "put the word out" about their vacuums. She said very clearly that they were not trying to pressure us into anything and that they simply wanted to clean a room of our house. No catch. Unfortunately, we fell for it. We suffered through two hours of an extremely condescending sales pitch and a salesman who wouldn't leave our house even when we said very clearly that we didn't want the vacuum. I'm sorry, but the way to sell somebody a product isn't to lie to them and then proceed to treat the customers like total idiots. Even if the Kirby were reasonably priced (who buys a vacuum for $3,000???) I will never buy the product simply due to their shady and unprofessional sales tactics.
Almost every negative review we found was about these notorious agents using underhand sales tactics and putting potential buyers in uncomfortable situations. Owing to the overwhelming complaints, we would advise against letting a sales agent into your home. A good alternative would be to purchase a used, renewed, or brand new model from an online or local resale store. You will get much better prices too.
Our Recommendations for Kirby Vacuums
Thanks to constant innovation at Kirby, you will be hard-pressed to find two models that share the same features. Kirby first introduced the self-propelled driving system with the G3 model. The G5 replaced small plastic parts with Kevlar, while the Kirby G6 brings HEPA filtration. The Ultimate Diamond adds a dual-speed motor, while the newest Kirby Avalir 2 upgrades almost every element to create the ultimate cleaning machine.
Depending on your budget and preferences, here are the best Kirby vacuum cleaners you can get on the market today: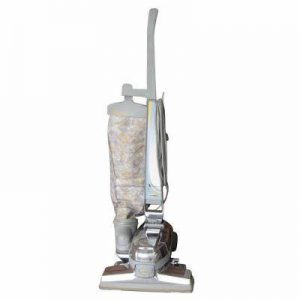 First launched in 2003, the G Ultimate remains one of the best bangs for your buck you can get in a vacuum cleaner. The G ultimate is our pick for a low price Kirby powerhouse that you can bank on.
The G Ultimate comes equipped with that trusted Kirby cleaning system, HEPA filtration system, a true Kevlar fan, and H11 class HEPA inner disposable bags. Thanks to this impressive, the G ultimate is guaranteed to make short work of all accumulated dust in your house.
With the G Ultimate, you get the robust Kirby Techdrive self-propulsion system. And, it is also the only model produced with a 2-speed switch for both delicate and more thorough vacuuming. You can find the switch on the rear of the unit.
Like other models from Kirby, the G Ultimate comes with a standard set of 13 tools and an ample 25-foot hose.
You can't go wrong with this vacuum cleaner. This vac isn't entirely on the same level as other Kirby models that cost twice or three times as much, but it is the best value for the price.
Depending on your budget and preferences, here are the best Kirby vacuum cleaners you can get on the market today: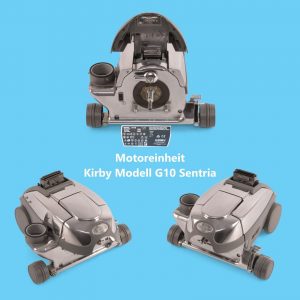 The successor to the original Sentria 1, the Kirby Sentria II was launched in 2012 with a new range of features. The Sentria II boasts a powerful airflow with a rating of 115CFM. This strong airflow guarantees perfect clean and ensures you don't lose suction even when switching between different surfaces. Furthermore, the powerful airflow combines with a HEPA filtration system to complete a genuinely competent cleaning machine.
The Sentria II is built mostly of aluminum and polymer, making it the lightest Kirby weighing in at just 20 pounds. A massive LED headlight serves as a guide to seek out all dust spots while an adjustable height profile ensures that comfortable use by every household member.
Kirby's Sentria II packs the standard with a shampooer system, the convenient TechDrive power assist, and LED headlight. You also get the standard set of accessories. This vacuum cleaner is an excellent all-round performer.
If you've got the extra bucks, pick the Sentria II over Kirby's Ultimate G Vacuum Cleaner and experience truly superior home cleaning. An excellent choice for keeping your home safe for all occupants, you will be pleased with this purchase.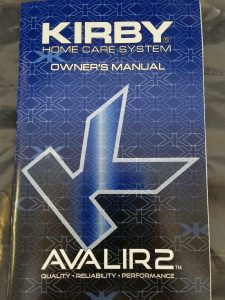 The successor to the original Avalir 1, Kirby's Avalir 2, Released in early 2018, bring together all the latest and greatest that Kirby has on offer. The Avalir 2 comes with packs a massive array of functionality and useful accessories that is unmatched by anything else on the market.
Yes, airflow power is Kirby's strong suit, and all of their vacuums perform outstandingly well in this department. However, with a suction power of 132 CFM and a 40″ water-lift, the Avalir 2 smokes the competition across the board. Combine this with the efficient agitator brush on this model, and you have the ultimate dirt-picking machine.
Given the same patch of carpet, the Avalir 2 is sure to find volumes of dirt that models from other brands just can't. And that's why the infamous Kirby sales agents are ever ready to force a demonstration down your throat.
Kirby's Avalir 2 is a speed-cleaning wizard. The vac features a massive 14-inch floor head that is guaranteed to cut your cleaning time. The floor head covers twice the area as most other vacuums heads. Also, the dirtbag on the machine is massive, further lengthening the time before each replacement. The bag fits in an outer cloth bag that uses HEPA filtration to capture all allergens and prevent any fine-grained particles from escaping.
The Avalir 2, comes with a portable sprayer, a shampooer, extension tubes, carry handle, an inflator, the upholstery nozzle, a utility tool, a crevice, duster brush, a wall/ceiling brush, an air intake guard, an attachment hose, the grip for suction control, a surface cleaning head, a replacement belt, and the user manual. You also get a massive 29-foot power cord with this model.
Kirby Avalir 2 is a superb performer and one of our highest rated vacuum cleaners. However, one major drawback of this model is the design. For the Avalir 2, Kirby strayed from its tradition of a full aluminum build. The body of the vac is mainly polymer and plastic. Hence, we are a bit worried about its long term durability, especially compared with older Kirbys. Also, the Avalir 2 goes for around $1200 on eBay, and anywhere from $900-$3000 from agents, depending on your haggling skills.
Final Thoughts
Kirby vacuum cleaners are known for always giving reliable performance. And they are rated by many in the industry as some of the best vacuums money can buy. Hence, whichever cleaner you pick, you can go wrong.
Despite all the negative reviews on online discussion forums and subpar ratings, Kirby still makes a consistent 600,000 sales per year. Only an outstanding performer could pull such a feat.
From being a pioneer in the industry to making reliable products as one of the top manufacturers today, Kirby remains an innovative market leader. Just remember to avoid their sales agents and distributions, and you are in for your best cleaning experience yet!