From their early clunky beginnings to now providing some of the best hard floor cleans, steam mops are indisputably one of the essential household cleaning appliances today.
Their ease of use, reasonable prices, and their improved cleaning efficiency make steam mops the perfect choice for all your routine maintenance cleaning.
Using a steam mop sure beat dropping to your knees and scrubbing like it's the 1800s.
When it comes to efficient steam cleaners, no one does it quite like Shark. Thanks to being one of the pioneers and chief innovators in the space, Shark now has a line of decently priced steam mops that provide superior cleans every time.
From their lightweight Shark Steam Mop, the dirt-cheap Shark Professional Steam Pocket Mop, to the feature-rich Shark Genius Steam Pocket Mop System, Shark has got a reliable steamer for every home. Sharks are renowned for their supreme functionality and their cleaning efficiency.
Why Steam Mops are the Rave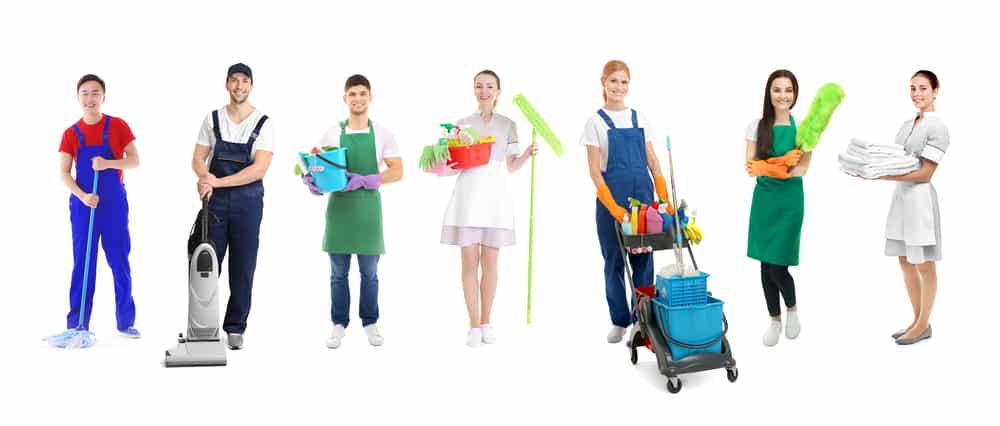 If you've handled steam mops before, it probably took you about 3 seconds to figure out why everyone should own one of these.
All it takes to get a steamer going is filling the unit with water. The unit heats this water and uses the steam to lift dirt from your hard floors. No detergents, no chemicals, and no residue. Just water.
Hence, steam mops are one of the most environmentally friendly options for your home. Plus they are are an excellent way to clean around children and pets as you never have to worry about their safety around chemicals.
Also, thanks to using steam at a temperature of almost 250° Fahrenheit, the steam jet on your cleaner kills up to 99.9% of disease-causing germs as well as bacteria, dust mites, and bugs.
Furthermore, steam mops are often lightweight, easy to maneuver, and surprisingly effective at handling tough messes without need for vigorous scrubbing. You have to hoover for a bit to loosen hardened dirt and grime off the floor.
Steam mops also put an end to the constant tugging of buckets of dirty soap water. Plus they cut any exposure of your hands to dirt and germs since there's no rewetting or wringing of the cleaner.
Shark vs. Other Brands
Thanks to their simple design and operations, steam mops from most brands have similar profiles and output the same functionality. So, the significant difference you will fit among different models is their ergonomics and added features.
Compared to other steam mop brands Bissell, one sector where Sharks shine is the design. Shark steam mops feature designs made for your utmost convenience.
All Shark steam mops come with rectangular heads that improve navigation around corners and allows a larger coverage area. You also get extra-large water canisters to reduce the number of refills, a profile that rests comfortably in your hands, and ergonomic, looped handles.
Also Read: Best Shark Vacuum Cleaner 2019
Shark Steam Mop Consumer Reviews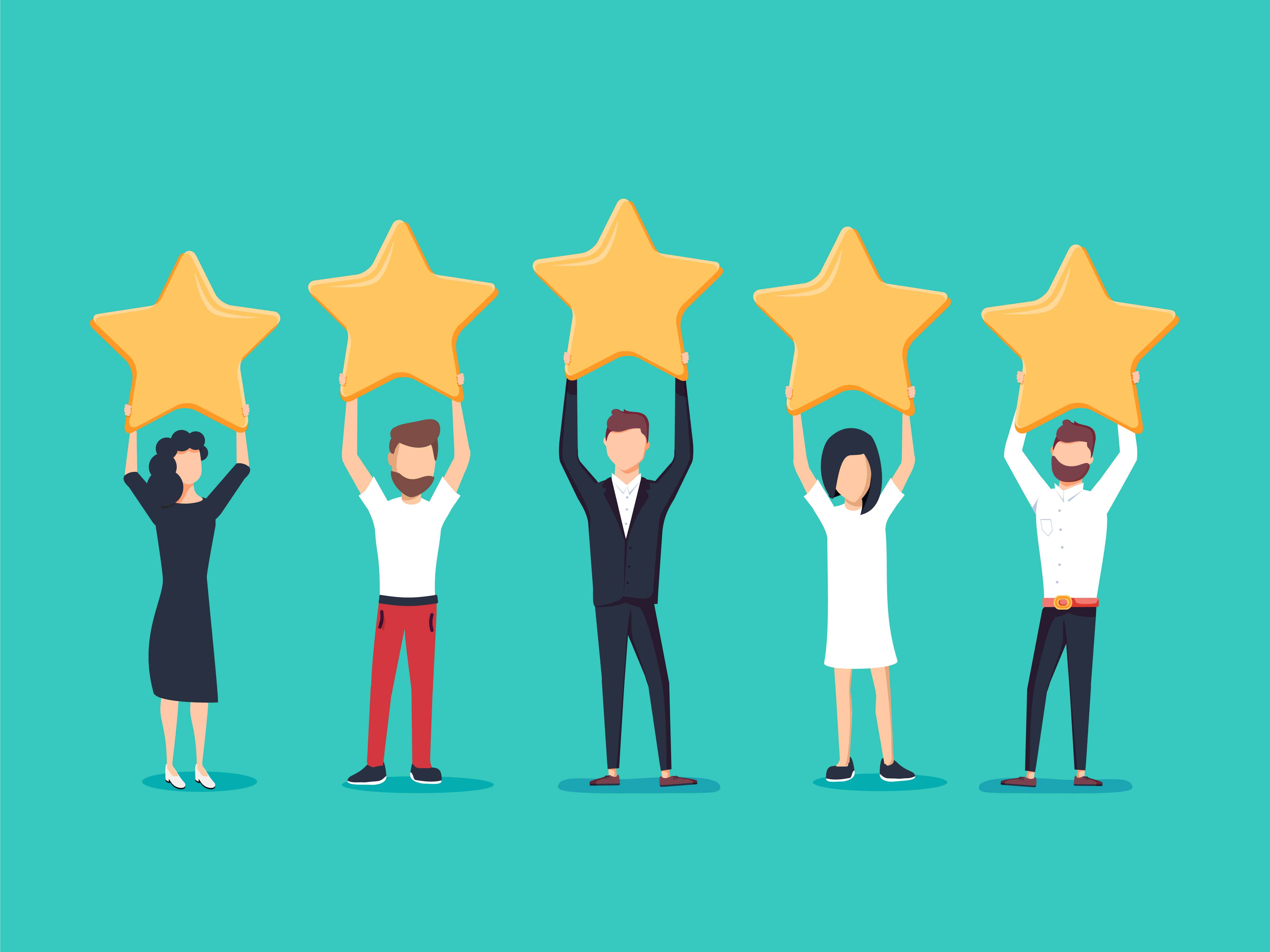 Customer reviews for Shark steam mops were reasonably positive on all products. Across all Shark steamers on Amazon, the average rating was 4.2 out of 5 stars, with the lowest-rated cleaner posting an average of 4.0.
Reviewers hailed their surprise on the relative performance of Shark steamers, especially when you consider their dirt-cheap pricing. One reviewer on Amazon captured this succinctly:
This is a great product. I did not know how much I needed this until I had it.
Through trial and error, I've basically tried every floor cleaning solution that is not this product. String mops, sponge mops, Swiffers, and the Swiffer wet-jet thing. They all fall short in some way (or in every way for some of them). This product is all of those things combined, but better.
It's a Swiffer that you don't have to buy pads for. It's a mop that you don't have to buy floor cleaner for, or change water for. It's that wet-jet nonsense, but it cleans better, and PICKS DIRT UP instead of turning it into mud and pushing it around.
I was skeptical when my wife ordered this. The first time I used it, I became a believer. The steam thing is not a gimmick. Fill it up with distilled water (I was warned sternly not to use tap water), and it's ready to go. It heats up faster than the hot water on the sink, cleans better that whatever floor cleaner or Swiffer baby wipe you can buy, it dries much faster, and then you just toss the pad in the laundry and reuse it. I wish everything worked this well.
This isn't a vacuum, and this isn't a broom. You should sweep the floor, at least half-assedly, beforehand. That's true with all of the other products too. I'm lazy, and I don't sweep every time. I put my hand flat on the floor, and if there are no more than three visible pieces of stuff stuck to my hand when I look at it, I skip the broom and go right to the Shark. Please don't tell my wife.
However, the performance metrics did not match the taste of other users. One user decried their inability to match a regular vacuum cleaner or even a Haan steam cleaner:
I bought this steam cleaner as a cheaper replacement to my HAAN steam cleaner which I had before. I have a shark vacuum which I love and was hoping to get the same quality in the steam cleaner. It doesn't have the power and heat that I am used to with the HAAN. It's hard to tell to what extent it's cleaning and disinfecting. I do like how versatile the steamer is. It fits into all sorts of spaces. The reservoir is easy to fill and see when the water is gone. I do wish that the cup they give to fill the reservoir had a clearer fill line indicator. It is just a fancy curved line instead of a straight one. Overall, it's OK, but I do miss my HAAN.
Warning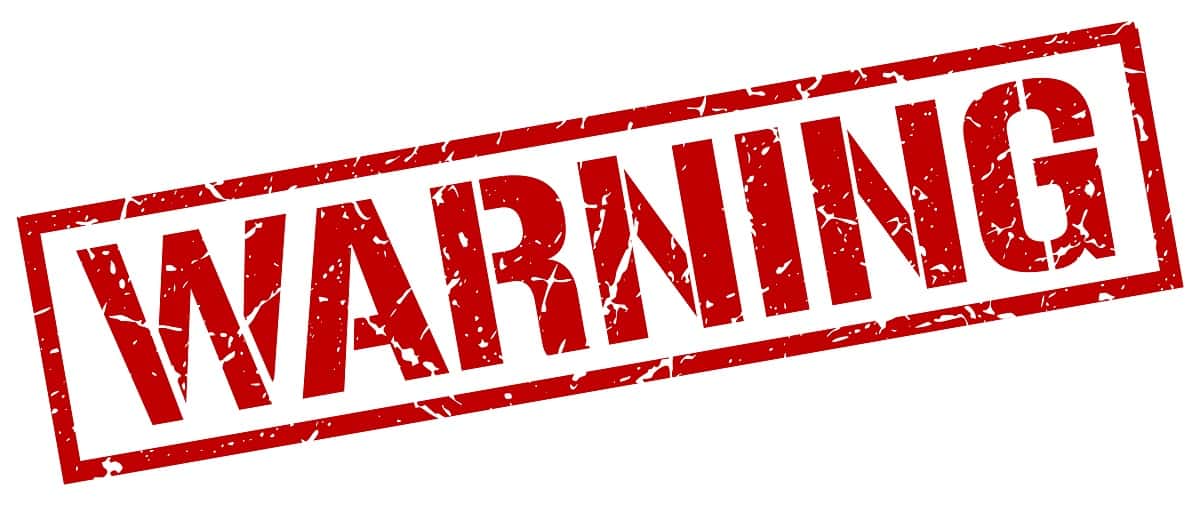 Steam mops must only be used with sealed hardwood floors. If your floor is not laminated, the moisture from the mop will damage the surface. You should check with your installer to confirm that they sealed the hardwood after laying.
Also, a quick test you can run to verify the seal is to drip a few drops of water onto the floor and see how it reacts. If the water beads form on the surface, you are good to go.
However, if the floor absorbs the water, there is no seal or the seal has been damaged. Do not steam a hardwood floor with a broken seal, as this is a guaranteed way to ruin your flooring.
Best Shark Steam Mop We Recommend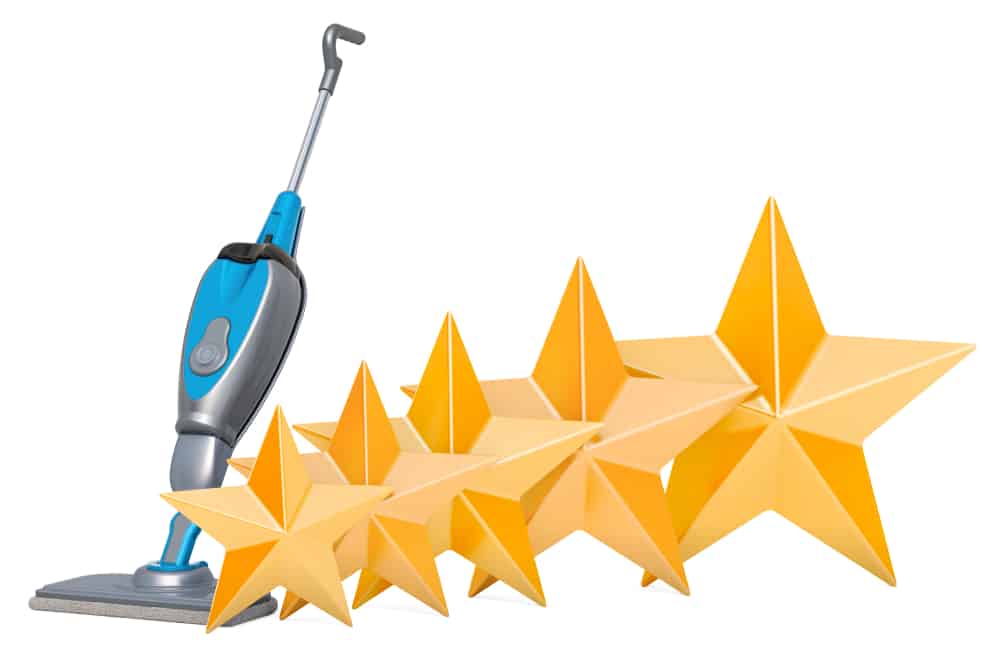 Best Overall: Shark Genius Steam Pocket Mop System (S5003D)
For the best and brightest in the steam mop cleaner market, look no further than the Shark Genius steam system. The Genius steam mop is Shark's most advanced steam mop ever.
Hence, this mop brings several improvements in technology and ease of use compared with the older models. The Genius comes fitted with DirtGrip pads that help hold on to grime better and stop a common problem with mops that push the dirt around.
Unlike the manual setup of the older Shark S3101, the S5003D is corded and fully electronic, allowing for up to 3 levels of steam with the push of a button.
The Genius packs a 350 ml fixed water canister that gives you an extended clean whether with distilled or regular tap water. The mop also features Shark's touch-free technology that lets you change the mop pads without coming in contact with germs or dirt.
Shark's Direct Steam Channeling system ensures the steam hits the dirt head-on. The extra-strong steam power from this system dislodges stubborn dirt and debris from all cracks and corners.
The swivel head allows Omni-directional movement that significantly improves maneuverability and makes cleaning cramped spaces way easier.
Pros
Ample 350ml tank provides up to 30 minutes of cleaning time before needing a refill
Three-step heat setting lets you adjust to match your cleaning needs
Touch-free tech significantly improves the pad changing process
Washable and double-sided DirtGrip pads
22-inch cord length
5-year warranty
Cons
Tank is not detachable
Top heavy, so, can not stand on its own
Poor grouts performance
Poor carpet performance
Best Use Case
Excellent for a sealed hard floors like marble, stone, hardwood, and tile.
You may also like: Best Upholstery Steam Cleaner
Best Budget Option: Shark Steam Mop (S1000A)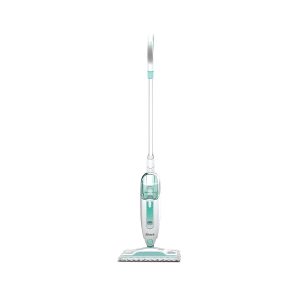 Shark's entry option, the S1000A is a dependable yet ultra-lightweight perform that is designed for speed. At just under 5 pounds, the machine is so light; you could complete your entire cleaning session with one hand!
One of the strongest suits of the Shark Steam Mop is its ease of use. From purchase, it takes three clicks to assemble. You will have this machine ready to clean within 30 seconds of opening the box. Just add water.
The floor mop as hangs down easily, making for a great way to store the steamer in your closet, taking as much space as a regular broom.
However, unlike the higher-end models, the S1000A uses a manual trigger that you have to press down to get steam. So be wary if you have joint issues, as holding down the trigger can start to hurt after a while.
With this steam mop, you get a 6-ounce water tank and an 18 feet power cord. So it's a bit on the lower end, but that's entirely fair considering the S1000A cost less than a 6-pack of replacement pads for the Genius.
Pros
Lightweight and compact. Easy to use and store
Easy refill
Tranquil action
Easy setup
90-day return policy
Cons
Relatively more mediocre performance than the higher-end models
Needs extra pads from day one for larger spaces
Short 18 feet cord
Best Use Case
Budget cleaner to add a little bit of shine to your hard floors
Best Budget Option #2: Shark Steam Pocket Mop (S3501)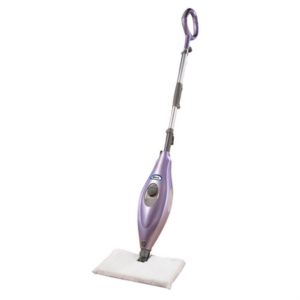 The Shark Steam Pocket Mop offers another reliable pocket-friendly option. This mop is a perfect midway between the regular Shark Steam Mop and the higher-end models.
The Pocket Mop packs improved specks like an ample 20-inch power cord, a quick-release cord system, a soft-grip handle, and an improved ergonomic design that significantly enhances maneuverability.
You also get two washable microfiber pads that lift and lock in dirt and a powerful steam jet that kills up to 99.9% of germs and bacteria.
The soft-grip handle is a bit softer than the trigger on the S1000D so it less strain on your joints. However, it is still a manual press that requires 5-10 pumps to generate ample steam before you start mopping. There is no trigger per se; you push and pull the handle to operate it as you direct it across the floor — that Pressure is what causes it to activate the steam.
The ample 450ml provides a generous supply of steam to last for up to 40 minutes of cleaning. The tank is even bigger than what you will find on higher-end models like the S5003D with just 350ml.
Pros
Ample 20-inch quick-release power cord
Soft-grip handle and ergonomic design reduces risk of physical strain
Two washable microfiber pads that lift and lock in dirt
Natural mopping motion
450ml tank adds extended cleaning time
Cons
Quality check issues
Difficult to find the right replacement heads
Does not stand up by itself and
Mophead glides over grout lines and tile dimples
Best Use case
Excellent for use on most sealed/glazed hard floor surfaces.
Best High-end Option: Shark Lift-Away Pro Steam Pocket Mop (S3973D)

The Shark Lift-Away Pro Steam Mop offers the ultimate in versatility and sheer power from the Shark line up. Shark's most premium offering, this multipurpose cleaner adds the ability to convert into a portable handheld steamer.
The cleaner retains the 3-setting Intelligent Steam Control from the Genius and features an Intelli-Mop™ head. The mop head features a steam blaster complete with Direct Steam Channeling system that provides enough power to dislodge deeply layered dirt.
The mop features Shark's touch-free technology that significantly improves the pad changing process.
The Lift-Away gets its name from its ability to convert into a portable handheld. With the click of a button, you can detach the cleaner from the magic stick for more versatile cleaning experience. You can pair the handheld with included triangle scrubber head and other Lift-Away accessories for above-floor cleaning and steaming garments.
No matter what kind of cleaning you need to do, the Shark Lift-Away pro steam pocket mop provides a reliable solution.
The massive 500ml water tank completes the luxurious experience. The water tank on the Lift-Away is the largest on any Shark's steam cleaner and is more extensive than what you will find on most steam cleaners.
Pros
The water tank capacity of Shark Pro Steam Pocket Mop is 500ml (16.9 oz.)
2-in-1 steam pocket mop with Removable handheld steamer for above-floor cleaning
Intelli-mop head with touch-free pad attach and release technology
Dual-sided dirt grip pads
Three levels of Intelligent steam control
One year warranty
22 feet cord
Cons
No self-standing feature, we expect that at this price point
Expensive price tag
Best Use case
Excellent for all sealed hard floors. A primarily good performer with delicate sealed hardwood floors.
How to use your Shark Steam Mop
Here a quick guide on how to use your new Shark steam mop:
Step 1
Vacuum or sweep the cleaning area to rid it of any loose debris or dirt particles. Loose dirt particles can hamper or even damage your steam cleaner
Step 2
Fix a freshly cleaned pad to the bottom of your cleaning unit. Fill up the water canister, preferably with distilled water, then add a drop of vinegar to prevent mold. Optionally, you can also add a few drops of essential oil to infuse your floor with its sweet-smelling aroma
Step 3
Plug the mop into a socket and turn it on. Wait for the indicator light that shows when the steam temperature is right to begin cleaning.
Step 4
Ensure that your hard floor is sealed before you start steaming the surface. For first time use, you should test the mop out on a small corner area to confirm. For carpets, use the carpet glider tool, if available, to facilitate smooth movement.
Step 5
After cleaning, unplug the unit and let it cool before storage. Wash the cleaning pad with warm water and a liquid detergent and no softener.