If you've spent even 5 minutes scrolling through the first page of Amazon looking for a spy camera, you'll probably have noticed 1 key thing. They're all the same! Page after page of small cube cameras with identical features pop up. So, how do you work out which are really good and what features you genuinely need?
It's simple. Spend 5 minutes reading this guide.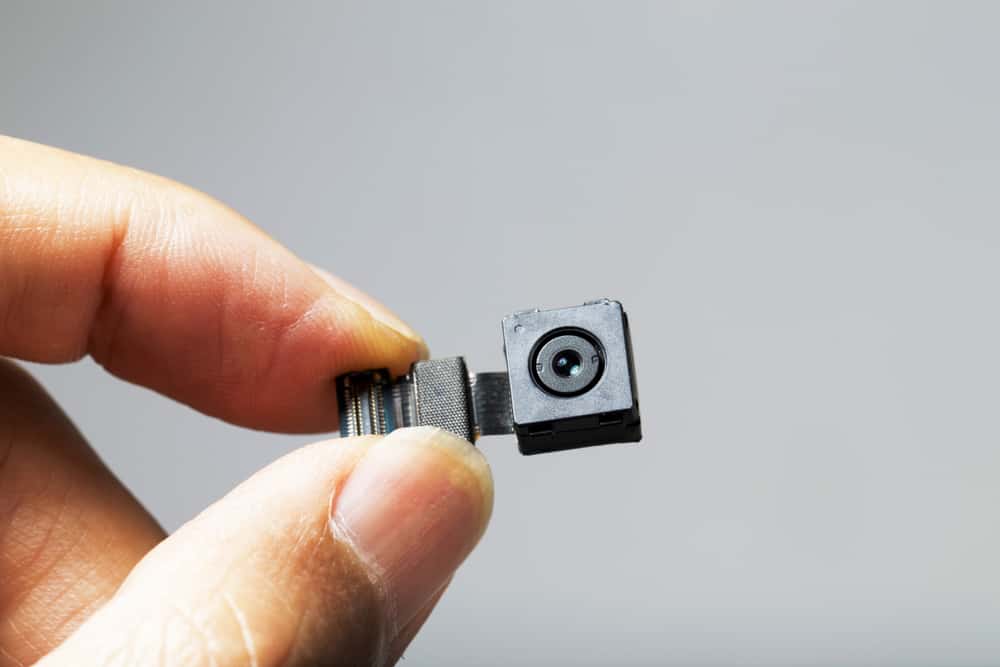 Missed your spy training? Don't worry, we've created a short guide that will help you narrow down your hidden camera choices. If you've already graduated, keep on scrolling down until you reach our reviews of the top 10 cameras.
How to Select the Best Spy Camera?
It all depends on your reasons for getting a spy camera.
I need a "nanny cam" to watch the babysitter/pets/family members at home: WiFi-enabled cameras that use your home WiFi will allow you to record 24/7. Avoid motion detectors that will go off every time the babysitter gets up to see the kids, AKA, doing their job correctly!
I need something at work that will blend in at my desk/at a work setting: clocks, pens and photo frames containing hidden cameras will blend in well. Don't record audio (reasons below) and look for Micro SD card memory which you can take home at the end of the day.
I need to monitor my home in case of break-ins: a hidden cam, whether it's built into a clock or just hidden well in your home, with motion detection to only record footage when someone is actually there.
I want to film where I go during the day with a hidden camera on my person: look for the tiny (>1 inch) with magnetic and clip fixtures to attach the camera to your clothes or vehicle.
10 Best Spy Camera 2020
1. Omples Clock – Best Home Spy Camera
Size: 7.4 x 4.3 x 2.9 inches
Price Range: $$$
Run Time: 24/7
Picture Quality: 1080p
Power: rechargeable battery via wire
Best Feature: WiFi compatibility sends snapshot to smartphone app
Yes, yes, yes, we know it's expensive. But you're looking for the best, right? This one certainly is the best (keep scrolling for more affordable but still good hidden cams) and is our top choice for a home spy camera.
It films in 1080p HD quality, can livestream the footage to your phone via WiFi (2.4G, not 5G), take snapshots, and film for a full 24 hours when plugged in. There's also motion detection, so the camera only films when someone is present, and you can slide in a 32GB Micro SD card if your WiFi is causing troubles.
We also liked that it can send notifications to your phone, so you don't have to be watching constantly to catch someone in the act.
Pros: blends in with home décor, records while charging for 24/7 video, WiFi compatible
Cons: not transportable, doesn't record audio, buy batteries separately
2. LKcare – Best Office Spy Camera
Size: 5.8 x 0.5 x 0.5 inches
Price Range: $$$
Run Time: 150 minutes
Picture Quality: 1080p, 30fps
Power: rechargeable battery via wire
Best Feature: James Bond vibes
The pen spy cam is the best choice for the office. Sure, clocks and photo frames that can be filming while plugged in 24/7 offer better coverage, but when you need to film a meeting or record interactions as you wander around the office, the spy pen wins hands down.
And when someone cleverly suspects that it's a camera, you can prove them wrong by writing with it. LKcare includes 5 ink refills in the box to keep it working. They also include the 32GB Micro SD card for free.
The video quality is average for most spy cameras and the rechargeable battery needs to be plugged in to recharge… which can look a little suspicious. And there's also the high price, but you get what you pay for. A good quality spy cam that's perfect for the office environment.
Pros: easy to transport anywhere in the office naturally, portable, decent video quality
Cons: charges via a wire (arouses suspicion), high price
3. Puoneto – Best WiFi Spy Camera
Size: 1.5 x 1.5 x 1.5 inches
Price Range: $$
Run Time: 5 hours
Picture Quality: 1080p, 30fps
Power: rechargeable battery via wire
Best Feature: two-way talk to record audio and enable camera speaker
What really makes this WiFi enabled spy camera the best is the two-way talk feature. You can record audio as well as video and listen live from the smartphone app, and send audio back! The product is equipped with a tiny speaker so you can speak into your phone and use the camera to talk to whoever is in the room.
That makes it one of the best spy cameras to use as a nanny cam!
It also has 5-hour run time, motion detection, night vision and standard 1080p video quality. The only real issue with this is occasionally the WiFi, but in the vast majority of cases it connects with your computer or smartphone with no issues. The camera can also hold a 128GB Micro SD card too as a backup.
Pros: WiFi, portable, records while charging, magnetic fixture, night vision, motion detection, two-way talk, fast heat dissipation,
Cons: price, some WiFi issues reported
Related: Best Backup Camera
4. SIRGAWAIN – Best Wireless Spy Camera
Size: 0.9 x 0.9 x 0.9 inches
Price Range: $$
Run Time: 60 minutes
Picture Quality: 1080p
Power: rechargeable battery via wire
Best Feature: 24/7 customer support
A tiny, wireless camera that films for up to 60 minutes to a 32GB Micro SD card (you'll need to buy one separately) when running on the battery, or 24/7 when charging. It will loop back and erase earlier footage if you use up the Micro SD card memory. All the usual features are included: 1080p quality, 150° wide angle shot, night vision with 6 invisible IR LEDs, and 24/7 customer support. You also get a 12-month warranty with this camera.
It's simple and easy to use – with one of the longest wireless spy camera run times without being bulky and requiring a large battery pack. That's why it's our top choice if you need a wireless camera.
Fair warning – if you have large fingers or are just heavy handed, pressing the tiny buttons to activate and operate the camera can be a little fiddly.
Pros: wide angle shot, excellent customer support, records while charging, wireless
Cons: short run time, hard to use with large fingers
5. MHDYT Mini – Best Portable Spy Camera
Size: 0.8 x 0.8 x 0.8 inches
Price Range: $$
Run Time: 50 minutes (unplugged)
Picture Quality: 1080p, 30fps
Power: rechargeable battery via wire
Best Feature: small, versatile size and attachments
Our favorite portable spy camera comes with awesome attachments! First is the mirror discs which cover the lens, so even if you pick up the tiny camera it just appears to be a mirror. In principle, this is good. It stops people realizing it's a camera. Great. But is a tiny cube with a mirror on one side completely inconspicuous? Nonetheless, the mirror is removable so you always have that option.
Next is the magnet attachment – a genuinely useful feature that allows you to attach the camera to anything metal, outdoors, inside your car, etc.
Besides that, you have 50-minute run time or 24/7 run time if plugged in, and night vision. The only thing missing is WiFi – something you probably don't need if you're looking for a portable camera.


Pros: tiny size, great accessories included, records while charging, decent quality picture
Cons: 50-minute run time, loop recording deletes old footage
6. Ehomful Mini E-SQ11 – Best Budget Spy Camera
Size: 0.9 x 0.9 x 0.9 inches
Price Range: $
Run Time: 75 minutes
Picture Quality: 1080p, 30fps
Power: rechargeable battery via wire
Best Feature: good night vision
The Ehomful mini camera (model E-SQ11) is our best budget spy camera, costing under $20 at the time of writing. It's perfect as a tiny body cam or "go pro" as it can be clipped to pockets, lanyards and is small enough to not be noticed.
It has all the features you want, besides WiFi. But if you're using this on-the-go, WiFi is unlikely to come along with you. Run time is 75 minutes before the battery dies (recharge it with the charging cable) and it saves footage to a Micro SD card, up to 32GB. Night vision is pretty good considering the price too!
If you need a no-frills spy camera you can set up anywhere and take on the go with you, this is a great choice.
Pros: affordable, easy to use, decent picture quality and good night vision
Cons: only record for short periods of time, need to buy Micro SD card separately
7. Divine Eagle
Size: 1.2 x 1.2 x 2.2 inches
Price Range: $$
Run Time: 24/7
Picture Quality: 1080p
Power: plugs into power outlet
Best Feature: fully functional phone charger as well as camera
The Divine Eagle spy camera doubles as a phone charger with USB port. Anyone walking past it wouldn't think twice. That alone makes it a good hidden camera… but it's not amazing. To get a good image, you need to plug this into a power socket halfway up the wall, not down in the corner of the room or behind the TV.
You can also see the camera lens if you know what you're looking for.
But there are some silver linings to be found. First, it has 1-year warranty which isn't something you often come across at this price range. Let's be completely frank. Many of the cheap spy cameras you find online are from the same Chinese company under different names. So, a little gesture to ensure quality and customer care shouldn't be ignored!
Pros: functions as a phone charger and camera, motion detection, 1-year warranty
Cons: must be plugged into power outlet, no WiFi, Micro SD card not included, no audio recorded
8. FUVISION Photo Vision Spy Camera
Size: 9.8 x 8 x 0.7 inches (fits 7 x 5 inch photo)
Price Range: $$$$
Run Time: 365 days (standby mode)
Picture Quality: 720p
Power: rechargeable battery to be replaced or power cord purchased separately
Best Feature: excellent controls via free app
This hidden camera combines the functionality of a photo frame with the camera. It's perfect for checking up on the babysitter and catching intruders in the act… or just figuring out which family member is stealing cookies from the jar. Unlike the pen, you obviously can't walk around with this one, but it's still versatile enough to be used anywhere in your home or at the office on your desk.
It's operated with WiFi via an app and will trigger whenever it detects motion… which could be all day if your pets like to play while you're at work. It also doesn't come with a USB charger so you'll need to pick up one of those separately.
The photo frame spy camera is expensive but effective and can last all year on standby mode while waiting to detect motion.
Pros: great smartphone app, blends into home and work locations, long-lasting battery if no motion is detected
Cons: 2.4Ghz WiFi only, expensive, Micro SD card not included, USB charger not included, lower quality picture
9. Feeke Digital Clock Spy Cam
Size: 3.9 x 2.5 x 0.6 inches
Price Range: $$$
Run Time: 24/7 (charging)
Picture Quality: 1080p (claimed)
Power: rechargeable battery via wire
Best Feature: clock design
The digital clock style spy cam blends in very well, especially in the bedroom where the digital clock is most often found. It has WiFi controls and a Micro SD card slot, plus motion detection that you can program to trigger filming for a set period of time.
As a spy cam, it works. You can't tell that there's a camera hidden in this clock at all. Top marks there.
It's not perfect, however, with low video quality (they claim it to be 1080p but it certainly doesn't look that great to us) and hard-to-reach controls. Every time you need to change the controls manually on the clock, you need to remove the back piece.
All in all, it records footage well enough for you to see if someone breaks in, but you'd best be ready for some very blurry pictures!
Pros: WiFi, motion detection, app controls, night vision
Cons: video quality, controls
10. RETTRU Mini Spy Cam
Size: 0.55 inch lens
Price Range: $$
Run Time: 24/7 or until power bank runs out
Picture Quality: 1080p
Power: must be plugged into wall socket or power bank via USB
Best Feature: flexible camera angles
When the spy in your favorite action movie sends a spy camera down an air vent, this is the kind of camera you expect to see!
The RETTRU mini spy camera is a simple 0.55-inch lens on the end of a short, flexible wire. The base has a slot for a Micro SD card (up to 32GB) and needs to be plugged in to operate via a USB socket. Find a small power bank to make this a "portable" spy camera or just find a long extension lead to the nearest wall socket.
There are 2 modes – continuous shooting which will keep filming until the card is full or the power bank dies, and motion capture shooting which will activate the filming when motion is detected.
This is a good basic spy camera for your spy-trainee. It doesn't have night vision and to get the footage off the memory card you'll have to have a laptop or USB converter nearby as there's no WiFi or Bluetooth on this camera. The picture quality is OK, and the field of vision is quite narrow. But then, what did you expect from the last spy camera on the list?
Pros: flexible angles, good price, small lens
Cons: no WiFi, not wireless, no night vision
Are Spy Cameras Legal? 5 Things NOT to Do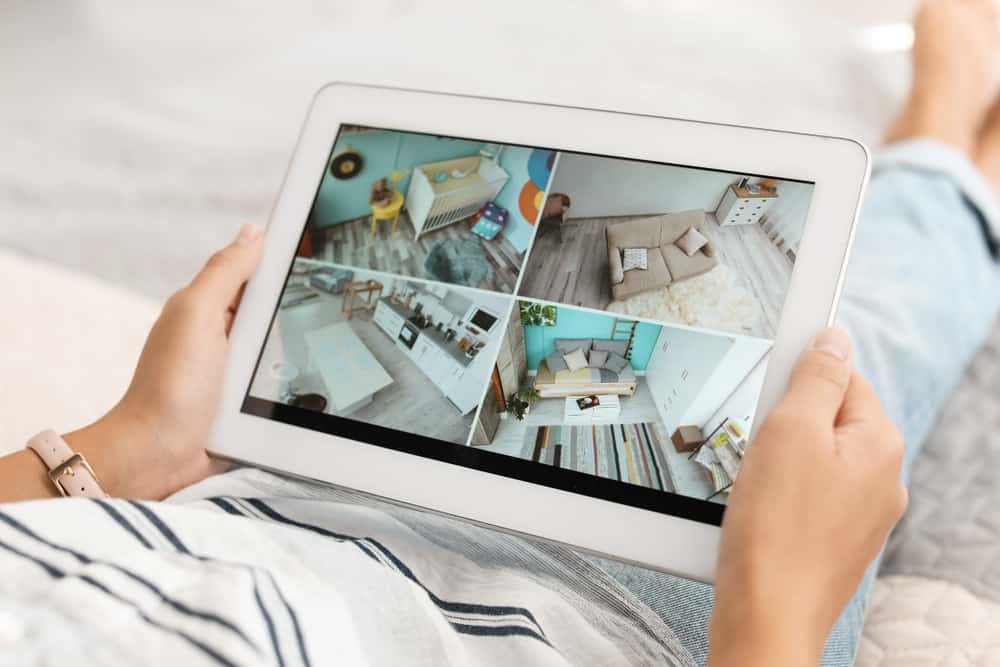 We've done some research you should definitely read before setting up your spy camera.
Don't place a camera in a private area (like a restroom or place where confidential meetings may take place) or use them with malicious intent, e.g. to use the recorded footage to blackmail someone.
Don't record people without their consent in PA, CT, WA, FL, IL, MD, MA, NH, CA, MT, MI, and NV. In all other states, you only need consent to film/record audio of a conversation from one party.
Don't record audio unless the videoed subject has given permission and knows the camera is there – regulation of audio recording is much stricter than just visual recording, so check before you begin.
Don't assume you can film your employees even though legally you can set up security cameras in public places (not restrooms) where your employees work. Consult trade unions and employee contracts to discover if your employees have the right to know.
Don't set up cameras without checking the legislation for your state, as the rules can differ on where you can use a spy camera.
Related: Best Solar-Powered Security Cameras
Best Ways to Install and Hide Spy Cameras
This YouTube video has some great tips on how to hide the cameras on our list (or from elsewhere) in your home and outdoors.
Good tips on hiding your spy camera include:
Place it with the light source coming from behind the camera. If the light, e.g. a window, is shining directly onto the lens you won't get good detail in the footage.
Choose an area where anyone entering the room must walk past the line of sight.
Also, consider how much of the room is captured by the camera – choose the most optimal position to capture as much space as possible.
If your camera has a motion sensor, don't place it near objects that naturally move, e.g. drapes that can move in a draft.
If people finding the cameras is a real concern of yours, it may be better to opt for one of the incognito ones on our list. Pens, clocks and picture frames can blend in seamlessly and no camera is visible even when you look at the item closely. Now you won't have to worry about someone discovering it by accident!
Summary
Many of the cameras on our list either require a Micro SD card, or they have the option to use one in case WiFi connectivity doesn't work. Most use Micro SD cards up to 32GB, but a few can take larger sizes. You might also need to format the Micro SD card, and don't forget the card reader or transformer to ensure you can use it on your laptop.
Another good item to have is a power bank, especially for the USB ones that need to be plugged into a power source. Instead of using extension cords to bring the power from the wall socket to the camera, a power bank gives you portable power no matter where you want to place the camera.